Brian J. Vella
Virginia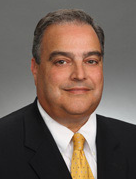 Smith Pachter McWhorter PLC
8000 Towers Crescent Drive
Suite 900
Tysons Corner, VA 22182
Tel: (703) 847-6300

Email:
bvella@smithpachter.com
Web:
www.smithpachter.com
Mr. Vella's practice is concentrated on heavy construction and commercial construction matters. For over 30 years, Mr. Vella has represented contractors, engineers and owners in construction related disputes, including matters involving defective specifications, differing site conditions, variations in estimated quantities, design changes, constructive changes, mechanics liens, payment and performance bond disputes, contract interpretation issues, payment disputes, insurance and warranty issues; acceleration, delay, and inefficiency claims; and schedule and costs analysis of contractor claims.
In addition to representing parties in litigation, arbitration and mediation, Mr. Vella counsels clients regarding contract formation and interpretation issues, and in developing strategies for risk analysis and avoidance. In matters involving construction disputes, Mr. Vella has extensive experience in factual analysis; claim organization, preparation and presentation; work with engineering and design consultants, technical experts, scheduling experts, and cost and pricing experts.
Mr. Vella has been selected to the Virginia Super Lawyers list in the area of construction litigation from 2008-2020. He has also been peer-selected for inclusion in The Best Lawyers in America® in the area of Construction Law from 2006-2020. He has been recognized by Chambers USA: America's Leading Lawyers for Business in the area of Construction Law in Virginia in 2018.
The firm's primary focus is in the areas of construction, government contract law, and white collar law.
Smith Pachter McWhorter's construction practice encompasses all phases of the contracting process, from contract bidding and negotiation through contract administration and performance to claims and litigation, including terminations. Our clients have included a wide variety of public and private owners, general and specialty contractors, EPC contractors, architects and engineers, equipment manufacturers and sureties. They are a mix of Engineering News Record 500 firms, as well as small and medium size organizations, including minority- and women-owned businesses.
The commitment of Smith Pachter McWhorter is to deliver first-class professional services promptly and efficiently. In close consultation with our clients, we develop strategies to assist the client to maximize profit and prevent or resolve disputes. Our objective is to tailor a solution that achieves the client's goals, with sensitivity to the time requirements and resources of the client as well as cost-benefit concerns.