David E. Suchar
Minnesota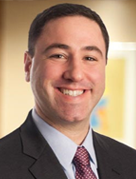 Maslon LLP
3300 Wells Fargo Center
90 South Seventh Street
Minneapolis, MN 55402-4140
Tel: 612.672.8321

Email:
david.suchar@maslon.com
Web:
www.maslon.com
David Suchar, a skilled trial attorney, regularly represents clients in construction and insurance coverage disputes, government and internal investigations, and a variety of commercial litigation.
David has developed a niche national practice representing commercial policyholders in insurance coverage disputes, including on many of the largest construction projects and claims across the United States. Recent matters include the LaGuardia Airport Main Terminal Reconstruction Project and Second Avenue Subway Project (both in NYC); claims on Millennium Tower and Transbay Transit Center (San Francisco); and the Florida International University bridge collapse (Miami). He frequently presents at conferences across the country on construction and insurance coverage issues, drawing from his experience on the Steering Committee for the ABA Forum on Construction Law's Division 7 (Insurance, Surety & Liens) and as contributing editor of The Construction Lawyer, the flagship ABA construction publication.
In the 2019 Who's Who Legal worldwide ranking of construction law "Future Leaders," David was the sole ranked practitioner from the United States, described as "an impressive trial lawyer whose practice spans the spectrum of construction matters from insurance to payment claims." The 2019 edition of Chambers USA ranks David as one of the top Minnesota construction lawyers and notes that sources describe him as "an excellent attorney with a superb grasp of construction law."
As a former federal prosecutor, David has also counseled and represented clients at trial and through all aspects of various government, administrative, and internal investigations. His experience includes criminal prosecutions, inquiries, and subpoenas from state and federal agencies.
Navigating construction and real estate disputes requires attention to detail, an in-depth knowledge of the law, industry experience, and strong advocacy. Maslon's Construction & Real Estate Litigation Group uses these tools in every project it handles to provide excellent representation for its clients.
Our construction practice is nationally recognized and known for litigating high-stakes construction disputes in Minnesota and throughout the country—including the I-35W Bridge collapse—and Maslon is consistently ranked as a Leading Minnesota Firm for Construction in Chambers USA. We not only represent owners, developers, engineers, general contractors, suppliers, and lenders in litigation, but also advise our construction clients in all phases of a construction project, including contract negotiation and drafting, project administration, payment and close-out, defective construction issues, mechanic's lien claims, warranty work, and unique construction insurance products. We also have a prominent insurance coverage litigation practice. Our clients benefit from our heavy involvement in the construction industry's top legal trade groups, including the American College of Construction Lawyers, the Associated General Contractors of America, and the American Bar Association's Forum on the Construction Industry.
Our real estate litigation experience is equally robust and diverse. We represent clients in land use matters, condemnation proceedings, property tax appeals, mortgage foreclosures, receivership actions, homeowner association disputes, quiet title actions, easement disputes, lease litigation, and disputes involving development agreements, partnership agreements, and property management agreements. In this capacity, we frequently appear in state and federal courts, the Minnesota Tax Court, and before court-appointed condemnation commissioners.
In every construction and real estate matter, we partner with our clients to solve their problem and design a solution that best achieves their goals.
For more than 60 years, Maslon LLP has provided strategic legal counsel to the business community in Minnesota and nationwide. From general corporate guidance to bet-the-company litigation, Maslon is dedicated to excellence in the practice of law, helping clients achieve their most ambitious goals, and giving back to the broader community through pro bono service and other efforts.
We offer a depth of experience in the principal areas of Corporate & Securities, Technology, IP & Media, Financial Services, Labor & Employment, and Litigation—with nationally recognized practices in the areas of Tort & Product Liability, Business Litigation, Construction Litigation, Insurance, Employment, Investigations, and Appeals. To further support the needs of our commercial clients, we offer strong practices in Mergers & Acquisitions, Tax, Estate Planning, Bankruptcy, Corporate Trust Representation, Real Estate, and Insurance Litigation.
"David Suchar is "an excellent attorney with a superb grasp of construction law," say sources. He is a respected trial attorney with expertise in the full range of construction disputes, including those relating to defects, payment and lien claims."