Edward Seglias
Pennsylvania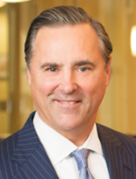 Cohen Seglias Pallas Greenhall & Furman
30 South 17th Street
19th Floor
Philadelphia, PA 19103
Tel: 267.238.4702

Email:
eseglias@cohenseglias.com
Web:
www.cohenseglias.com
Ed is a highly regarded trial lawyer, noted for his wealth of experience in construction disputes. He has successfully tried numerous multi-million dollar construction and commercial litigation cases nationwide, including many jury trials. Ed is the Vice President of the firm and divides his time between the Philadelphia, Delaware, and Washington, DC offices.
With a personable and understanding approach, clients describe Ed as an excellent litigator and negotiator with quick and efficient strategies, fighting aggressively for their interest.
Not every construction dispute ends up in court in front of a jury, but when they do, it is essential to capture the complex construction issues at hand and translate them for the jury. In the courtroom, Ed creates an immediate rapport with a jury and excels in explaining thorny construction concepts, both legal and technical, in a way that a layperson can not only understand, but also care about. He invokes a jury's attention with colorful and comprehensible lines of questioning and analogy, even when tackling tedious technical testimony from a witness. Ed does this by balancing his natural enthusiasm for the particular case at hand with an earnest respect for the intelligence and competence of the jury.
Ed is a frequent author on topics related to the construction industry. He is a highly-sought-after lecturer on many topics including bidding law, delay and inefficiency claims, scope claims, and project management. Ed is a recognized authority on construction industry matters and is frequently interviewed in the media.
Cohen Seglias has a significant presence in the construction industry representing construction and construction industry-related businesses. Over the past 30 years, we have grown from a three-attorney practice to one of the largest construction practices on the East Coast. Our nearly 50 fulltime construction attorneys represent more than 1,000 clients in the industry, including managers, general contractors, suppliers, design professionals, and a wide range of specialty trade subcontractors such as electrical, mechanical, concrete, flooring, and architectural glass. Over the years, we have worked for our clients on all types of projects, including bridges, water treatment plants, petrochemical plants, dams, highways, major office buildings, stadiums, hospitals, shopping centers, condominiums, government buildings, airports, factories, and schools.
We have a record of success from our "boots on the ground" experience, and we achieve results by speaking the same language as our clients. Prior to practicing law, many of our attorneys worked in the construction industry and a number hold degrees in construction-related fields such as architecture and engineering. We hold leadership positions in many local, regional, and national construction industry organizations and serve as counsel to the American Institute of Steel Construction, the Mid-Atlantic Steel Fabricators Association, the Utility and Transportation Contractors Association of New Jersey, the National Electrical Contractors Association – Penn-Del-Jersey Chapter, the American Subcontractors Association of Western PA, Associated Builders and Contractors – New Jersey Chapter, Associated Builders and Contractors – Eastern Pennsylvania Chapter, and the Construction Industry Advancement Program of New Jersey.
We also regularly participate in many other construction organizations, all of which give us valuable insight into the current challenges contractors face. This allows us to assess problems quickly and assist clients with the tactical and strategic decisions that make the difference between a project with problems and one that is completed successfully despite the challenges they face.
At Cohen Seglias, we are involved in all phases of construction projects. We have extensive experience at the federal, state, and local levels, working to resolve virtually every issue that may arise.
Over the past 30 years, Cohen Seglias has grown from a three-attorney construction-focused law firm to a firm with 70 attorneys across nine offices offering a wide range of legal services. Our clients operate in the United States and internationally and in a variety of industries.
We are committed to building success in all aspects of our practice – success for our clients, our people, and our communities.
For our clients – Your problems are our problems. We work hard to understand your business, listen to your concerns and develop solutions that make both business and legal sense.
For our people – We provide an environment to learn and pursue a path to success. Because career success means different things to different people, we mentor and support our staff to learn, grow and advance their careers consistent with their goals.
For our communities – We are working together to build and strengthen the mid-Atlantic region. We encourage our people to volunteer and provide leadership to make a difference in the communities in which they live and work.
"Edward Seglias is lauded by interviewees for his courtroom expertise and track record, and is described as "a good strategist," "a worthy adversary" and "a very good trial lawyer." He acts for clients on a full range of construction disputes."