John W. McClurkin, Esq.
Alabama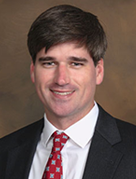 Vernis & Bowling of Southern Alabama, LLC
118 North Royal Street
Suite 404
Mobile, Alabama 36602
Tel: (251) 432-0337

Email:
JMcClurkin@Alabama-Law.com
Web:
www.national-law.com
John McClurkin is the Managing Attorney for Vernis & Bowling of Southern Alabama, LLC located in Mobile, Alabama. He serves the firm's clients throughout the southern half of Alabama. John has developed a diverse civil litigation practice that includes significant experience with general liability defense, construction law, commercial vehicle liability, private passenger automobile liability, premises liability, insurance defense, workers' compensation, product liability, title/mortgage resolution, and maritime law, including tort and subrogation claims involving the Longshore and Harbor Workers' Compensation Act.
John has an extensive real-world construction background by virtue of his undergraduate degree in Building Science from Auburn University. After college and prior to becoming an attorney, John worked as a project manager for a large general construction company. Now, he uses his practical knowledge and understanding of commercial construction to serve contractors and their carriers. As an attorney, John also has wide-ranging experience drafting and negotiating contracts for construction and commercial work.
John also focuses his practice on insurance coverage work, having drafted numerous coverage opinions and handled declaratory judgment proceedings. He is adept at navigating complex insurance policies and is well-versed in the governing law of Alabama and surrounding state and federal jurisdictions over policy interpretation and application.
John is admitted to practice in Alabama, Florida, and all United States District Courts of Alabama.
Vernis & Bowling offers a wide range of services dealing with the area of Construction Law, including pre-contract consultation and planning, zoning, drafting of contracts, subcontracts and construction related documents, through dispute resolution, including mediation and arbitration. We also represent our clients in litigation, trial and appeals.
Our experience in handling construction litigation ranges from the representation of developers of large residential luxury projects to commercial developments of all types. We also represent sureties, general contractors, sub-contractors and materials suppliers in various aspects of construction law.
We offer our clients guidance and consultation to protect their rights by the strict application of the Florida Construction Lien Law.
The firm has successfully represented individuals, businesses, professionals, insurance carriers, self-insureds, governmental entities, brokers, underwriters, agents and insureds since 1970. It is that experience that has enabled Vernis & Bowling to continue to develop methods, practices and procedures to best serve its clients' needs.
Throughout the history of the firm, the partners have committed themselves to a reasonable expansion, development and enhancement of its practice. As a result, the firm has evolved into seventeen offices that are operated and managed to ensure unparalleled personal service and attention on a local basis. With offices located throughout Florida, Georgia, Alabama, Mississippi, North Carolina and South Carolina the firm is able to provide the benefits and synergies of a large organization, including consistency in management, policies and legal representation. The result is the highest level of professionalism and service to the firm's clients.
Vernis & Bowling is proud to have received an "AV" rating from the prestigious Martindale-Hubbell Law Directory, evidencing the highest rating for legal ability and ethical standards. Vernis & Bowling is also listed in Best's Directory of Recommended Insurance Attorneys.
John has been selected as one of the "Top Attorneys in the Mid-South Rising Stars" as published in the Super Lawyers (Dec. '19 Ed.).