Neal H. Rockwood
California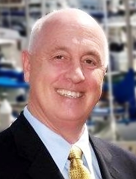 Rockwood & Noziska LLP
9968 Hibert Street
Suite 107
San Diego, CA 92131
Tel: (619) 224-7778

Email:
rockwood@rockwood-noziska.com
Web:
www.rockwood-noziska.com
Neal H. Rockwood emphasizes his practice in litigation for plaintiffs with a focus in construction defect, insurance coverage and insurance bad faith.
Born in Medford, Massachusetts, Mr. Rockwood attended high school in northern California, after which he lived in Africa for a year and a half with his parents who were Peace Corps volunteers.
After returning from Africa he attended college at San Francisco State University and earned a degree in International Relations. While at San Francisco State he was President of the International Relations Student Union and graduated with departmental honors, magna cum laude, in 1978.
Mr. Rockwood obtained his legal education at Western State University College of Law where he ranked in the top ten percent of his class and was a member of Law Review. He graduated in 1982 and practiced in various law firms emphasizing in insurance bad faith and construction defect litigation prior to joining the firm of Thorsnes, Bartolotta, McGuire & Padilla in 1987. In July of 2001 he formed his own firm with C. Brant Noziska, Rockwood & Noziska, LLP.
Prior to forming Rockwood & Noziska LLP Mr. Rockwood worked at Thorsnes, Bartolotta, McGuire & Padilla. Started as an associate in 1987 and became partner in January of 1991. Practice emphasized in construction defect and insurance bad faith litigation as well as coverage analysis attendant to those cases.
Since 2001, Mr. Rockwood, through his professional corporation, has been a founding partner with the law firm of Rockwood & Noziska, LLP, continuing his emphasis in construction defect and insurance bad faith litigation. This includes coverage analysis relative to third party liability policies.
When Neal Rockwood and Brant Noziska graduated from law school in 1982, California was in a decades old new home construction boom. All of the land that was easy and cheap to build had long since been developed. Land developers and builders were constructing on the highest risk remaining property available. That land needed to be cut, filled, and graded against the adverse effects of landslides and slope failure. Generally included in soils subsidence liability are landslides and other slope stability issues, soil subsidence, differential fill settlement, expansive soils, corrosive soils, high groundwater conditions and other subsurface groundwater conditions, foundations design, retaining wall litigation, standard of care for grading and soils compaction.
As a result of the efforts of many, including Brant and Neal, the standard of care as it pertained to grading subdivisions and foundation design changed to where today new homes are rarely affected by soil movement problems whether from inadequate compactions, differential settlements, expansive soils, or landslides. Having the efforts of many improving the standard of care as to the foundations upon which homes were built, attention broadened into the building envelope. Litigation addressed the ability of homes to resist water intrusion while also being appropriately designed and constructed as seismic and lateral load issues. Neal and Brant quickly became known for being able to handle large complex construction defect cases involving hundreds or thousands of units such as Palm Valley and PGA West and high rise projects such as Harbor Club Homeowners Association. Their expertise spans the gamut from soils and foundation design to rooftop and all parts in between. In an area of law known for lawyers who are quick to seek settlement, they have gained a reputation to take each case to trial if necessary to obtain a good result for their clients.
Neal and Brant have handled litigation from San Diego to Ventura, including Orange, Riverside, and Los Angeles Counties. Interestingly, during one investigation of a landslide in Ventura, our experts located and confirmed a fault previously suspected to exist and mapped its location as part of the Ventura Anticline.
At Rockwood & Noziska LLP clients have a personal relationship with the attorneys working on their case. Our attorneys are dedicated and responsive to the specific needs of the clients they serve. The ability of our attorneys to persevere and obtain favorable results is founded upon our commitment to the legal profession and persistence in all situations. We also pride ourselves in using the latest technology available in presenting our cases. While we take each case by preparing for trial from day one, we believe that a good settlement is better than a great trial verdict. However, it must be a good settlement. The way that we obtain favorable settlements is that we are fully prepared to go to trial if needed.
We have a proven record of obtaining results for our clients that demonstrates our abilities inside and outside of the courtroom. Since forming in 2001, Rockwood and Noziska LLP has achieved settlements and verdicts totaling more than $110,000,000.