The Construction Lawyers: the premier guide to recommended construction attorneys, practice area news and legal insights:
Construction law covers a wide range of legal issues including contracts, negligence, disputes between the parties involved in the construction process, bonds and bonding, guarantees and sureties, liens and other security interests, tendering, construction claims, and related consultancy contracts.
TCL provides a concise and up-to-date guide to leading attorneys across all areas of construction law, with a particular focus on litigation. Our research covers all 50 states, with featured attorneys being selected based on the results of peer nominations, in-depth research, awards and client feedback. Our selection process is independent and it is not possible to request entry into the guide.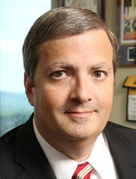 David N. Garst is a shareholder in Lewis Thomason's Nashville office. He is chair of the firm's Construction Law Practice Group and serves on the firm's Board of Directors. Mr. Garst practices principally in construction law, focusing on architects and engineers profess [...]
Latest News & Legal Insights
In the midst of the current Coronavirus crisis, the priorities for most construction companies are (1) the health and well-being of its employees, and (2) addressing delays on projects caused by the inability to obtain labor or materials.
These issues are addressed in excellent articles written by my law partners Grant Osborne and Evan Musselwhite, respectively.
Once the crisis subsides, and it will, the priority for construction companies will be dealing with the spillover financial impacts of the crisis.  […]