The Construction Lawyers: the premier guide to recommended construction attorneys, practice area news and legal insights:
Construction law covers a wide range of legal issues including contracts, negligence, disputes between the parties involved in the construction process, bonds and bonding, guarantees and sureties, liens and other security interests, tendering, construction claims, and related consultancy contracts.
TCL provides a concise and up-to-date guide to leading attorneys across all areas of construction law, with a particular focus on litigation. Our research covers all 50 states, with featured attorneys being selected based on the results of peer nominations, in-depth research, awards and client feedback. Our selection process is independent and it is not possible to request entry into the guide.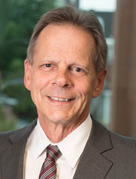 Jim has tried every nature of civil case in the state and federal courts in over 40 years of practice. Currently, he focuses for the most part on complex commercial litigation. His cases have included all types of construction equipment and transactional matters, pro [...]
Latest News & Legal Insights
The Michigan Supreme Court overturned precedent and joined the jurisdictions that allow damages arising from construction defects to be the basis of a claim against a subcontractor's comprehensive general liability ("CGL") policy written on a 1986 ISO form. This decision opens the door to CGL claims for construction defects that had been shut in Michigan since Hawkeye-Security Ins Co v Vector Constr Co, 185 Mich App 369; 460 NW2d 329 (1990).
Skanska USA Building Inc. ("Skanska") […]