The Construction Lawyers: the premier guide to recommended construction attorneys, practice area news and legal insights:
Construction law covers a wide range of legal issues including contracts, negligence, disputes between the parties involved in the construction process, bonds and bonding, guarantees and sureties, liens and other security interests, tendering, construction claims, and related consultancy contracts.
TCL provides a concise and up-to-date guide to leading attorneys across all key areas of construction law. Our research covers all 50 states, with featured attorneys being selected based on the results of peer nominations, in-depth research, awards and client feedback. Our selection process is independent and it is not possible to request entry into the guide.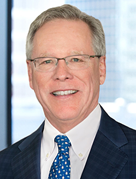 William Dolan is a trial attorney, arbitrator and mediator practicing construction law, commercial litigation, professional ethics & malpractice and bankruptcy law. His clients include Fortune 500 companies, hedge funds, national retail chains, state and governmental ag [...]
Latest News & Legal Insights
A number of new laws were passed in Texas this past legislative session that impact the construction industry, including changes to the mechanic's lien laws and the statute allowing for the recovery of attorney's fees in certain civil cases.
There is also a new statute (Chapter 59 of the Texas Business and Commerce Code) meant to ensure that a contractor is not responsible for the consequences of design defects in plans and specifications provided a […]