The Construction Lawyers: the premier guide to recommended construction attorneys, practice area news and legal insights:
Construction law covers a wide range of legal issues including contracts, negligence, disputes between the parties involved in the construction process, bonds and bonding, guarantees and sureties, liens and other security interests, tendering, construction claims, and related consultancy contracts.
TCL provides a concise and up-to-date guide to leading attorneys across all areas of construction law, with a particular focus on litigation. Our research covers all 50 states, with featured attorneys being selected based on the results of peer nominations, in-depth research, awards and client feedback. Our selection process is independent and it is not possible to request entry into the guide.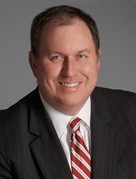 I am a business lawyer with 23 years of experience representing clients involved in the construction industry. In fact, I am one of the few attorneys in the Akron-area who has devoted an entire career to serving the legal needs of construction industry clients.
Latest News & Legal Insights
Yesterday the Los Angeles City Council adopted a motion entitled Building a Safer Los Angeles ("Motion") that would significantly expand the fire rating requirements for new buildings and restrict the use of light wood-frame construction throughout large parts of the City of Los Angeles.  The Motion is broadly written and, contrary to some reports in the press, it does not call for exemptions based on building size or square footage.
In summary, the Motion directs City staff […]