The Construction Lawyers: the premier guide to recommended construction attorneys, practice area news and legal insights:
Construction law covers a wide range of legal issues including contracts, negligence, disputes between the parties involved in the construction process, bonds and bonding, guarantees and sureties, liens and other security interests, tendering, construction claims, and related consultancy contracts.
TCL provides a concise and up-to-date guide to leading attorneys across all key areas of construction law. Our research covers all 50 states, with featured attorneys being selected based on the results of peer nominations, in-depth research, awards and client feedback. Our selection process is independent and it is not possible to request entry into the guide.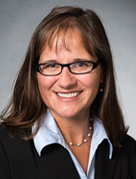 Cherche Prezeau is a founding member and managing partner of Christensen & Prezeau, PLLP. Cherche brings over twenty-five years of experience to the firm in the areas of construction law, real property and land use, personal injury defense, and labor and employment l [...]
Latest News & Legal Insights
In BIL-JIM Construction Company, Inc. v. Wyncrest Commons, LP, 2023 WL 7276637 (Unpublished, decided November 3, 2023), the New Jersey Appellate Division was asked to consider two issues regarding the interpretation and application of a construction contract that utilized the standard form American Institute of Architects owner/contractor agreement (AIA Document A101-2007) (the "AIA Contract"). Specifically, it was asked to consider: 1) whether a modified AIA Contract was an "installment contract," whereby each progress payment was […]