The Construction Lawyers: the premier guide to recommended construction attorneys, practice area news and legal insights:
Construction law covers a wide range of legal issues including contracts, negligence, disputes between the parties involved in the construction process, bonds and bonding, guarantees and sureties, liens and other security interests, tendering, construction claims, and related consultancy contracts.
TCL provides a concise and up-to-date guide to leading attorneys across all areas of construction law, with a particular focus on litigation. Our research covers all 50 states, with featured attorneys being selected based on the results of peer nominations, in-depth research, awards and client feedback. Our selection process is independent and it is not possible to request entry into the guide.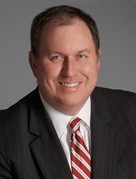 I am a business lawyer with 23 years of experience representing clients involved in the construction industry. In fact, I am one of the few attorneys in the Akron-area who has devoted an entire career to serving the legal needs of construction industry clients.
Latest News & Legal Insights
As we enter into the second year of the global pandemic, architects should take steps to prepare for the likelihood of COVID-19 related delay claims as contractors seek additional compensation and time extensions in response to what they believe are COVID-19 related impacts. This article discusses a few key issues for architects to consider when asked to review a delay notice or change order request from a contractor in the COVID-19 era.
Is the global […]