Art Caltrider
Maryland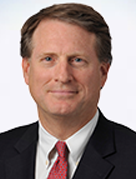 Bodie, Dolina, Hobbs, Friddell & Grenzer, P.C.
305 Washington Avenue
Suite 300
Towson, MD 21204
Tel: 410-823-1250

Email:
acaltrider@bodie-law.com
Web:
www.bodie-law.com
Mr. Caltrider represents clients in both Commercial and Residential matters and is experienced in handling matters involving fire loss, bridges, tunnels, highways, land fills, utilities, office buildings, crane collapse, custom homes, condominiums (both suburban and beach front), other residential construction and soil conditions. Mr. Caltrider is experienced in handling. property line disputes, construction defect, construction bodily injury (wrongful death / catastrophic injury), breach of contract, Md. Construction Trust Act, :Quick Pay Act, Consumer Protection Act, 1st Party Property (defense / coverage – wind / flood), mechanics lien, environmental, warranty, misrepresentation, risk transfer (contractual indemnity) and coverage.
Mr. Caltrider began his practice in 1984 with a Baltimore firm where he was a partner and by 1999 had tried to verdict over 100 jury trials.  Mr. Caltrider practiced in the areas of construction, transportation, toxic tort, defamation and 1983 actions.
In 1999, Mr. Caltrider was recruited by St. Paul Insurance Company to manage their high exposure litigation in the Northeast.  In 2004, there was a merger with Travelers Insurance Company and in 2005, Mr. Caltrider was promoted to Vice President – Associate Group General Counsel responsible for managing significant litigation across all 50 states in 16 different business lines.
In 2009, Mr. Caltrider decided to leave Travelers Insurance Company and return to the courtroom joining the law firm of Bodie Dolina Hobbs Friddell & Grenzer, PC. and is now a partner at the firm.
Mr. Caltrider serves as National Coordinating Counsel, Monitoring Counsel, and Defense Counsel.
Mr. Caltrider is a member of the Maryland bar and the District of Columbia bar and currently handles cases pending in Maryland, D.C., Delaware and Connecticut.
Recognition:
Mr. Caltrider has been AV rated by Martindale Hubbell for more than 20 years.
TOP RATED LAWYER 2012 to 2021
SUPERLAWYER 2012 to 2021
MARINDALE HUBBELL PREEMINENT 2016 to 2021 (Based on confidential opinions of Bar and Judiciary)
Mr. Caltrider was invited in 2021 to be a fellow of the Litigation Counsel of America (LCA).
The Construction Defect group at Bodie handles a broad range of issues that challenge clients in the construction arena. Our focus is to partner with our clients in order to better achieve a successful resolution and to do so efficiently.
We Represent
Our clients come from all corners of the construction arena and we represent them in State Court and Federal Courts, trials, appeals, arbitrations, mediations and administrative hearings.
Owners
Developers
Design Professionals
General Contractors
Subcontractors
Insurance Companies
Individuals
Commercial / Residential
We represent our clients in both Commercial and Residential settings and are experienced in the following types of construction:
Fire Loss
Bridges
Land Fills
Tunnels
Highways
Utilities
Office Buildings
Crane collapse
Custom Homes
Condominium both suburban and beach front
Other residential construction
Soil conditions
Type of Dispute
The attorneys in our practice group are experienced in handling the following types of disputes:
Bodily Injury (wrongful death / catastrophic injury)
Construction Defect
1st Party Property Damage (defense / coverage – wind / flood)
Breach of Contract
Risk Transfer (contractual indemnity)
Commercial / Residential Lease
Construction Trust Act
"Quick Pay Act"
Consumer Protection Act
Mechanics liens
Environmental
Warranty
Intentional / Negligent Misrepresentation
Coverage
Resolution
We will aggressively handle your case by creatively employing available legal defenses such as the Economic Loss Rule, Statute of Repose, Statute of Limitations etc. We view our relationship with our clients as a partnership to better enable us to reach a successful resolution.
Construction defect cases often involve dozens of parties, scores of witnesses and experts and thousands of pages of documents. Bodie attorneys are experienced in complex litigation, work to resolve cases in creative and cost-effective ways, and are also prepared to champion for our clients at trial. If you or your insured have been sued in a construction defect case, please contact the Firm to discuss your case.
Bodie is an AV-rated, midsized, regional law firm and is the oldest continuously operated law firm in Baltimore County, Maryland. We have multiple offices that serve clients throughout the state of Maryland, located in Towson, Harford County, Cecil County and Hagerstown.
Founded in 1957 as the law firm of Power & Mosner, P.A., Bodie, Dolina, Hobbs, Friddell & Grenzer, P.C. is one of Maryland's most respected professional corporations engaged in the general practice of law. In 1996 Power & Mosner, P.A. merged with Smith, Johns & Smith, P.A. to become Bodie, Nagle, Dolina, Smith & Hobbs, P.A. In 2009, after 27 years at the Firm, John Nagle was appointed to the bench in the Circuit Court for Baltimore County. As a result, the firm name was changed to Bodie, Dolina, Hobbs, Friddell & Grenzer, P.C.
Our "AV" rating on the Martindale-Hubbell Peer Review Ratings is a testament to our standing in the legal community. It recognizes our practice as having achieved "the highest levels of skill and integrity." We are engaged in the general practice of law and committed to giving our clients the highest quality representation in all legal matters.
Our clients include individuals and businesses of all sizes including all major insurance carriers. We have built our reputation on high-quality service and individual attention to clients' needs. Bodie offers the experience and quality of a large firm with the personal attention and cost advantages of a smaller firm. We are prepared to serve all of our clients' personal and business needs. We are proud of our achievements and each attorney's attainment of the highest personal and professional standards. Please contact the firm to discuss all of your legal needs.
Our attorneys are among the most accomplished in their field of practice as they are AV Rated and recognized by Best Lawyers, AVVO and Super Lawyers. We are committed to not only our clients and community, but also dedicated to improving the legal profession as a whole.