Brian W. Bennett, B.C.S.
Florida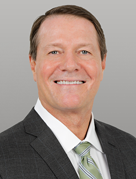 Bennett Legal Group, P.A.
850 Concourse Parkway South, Suite 100
Maitland, Florida 32751
United States
Tel: (407) 734-4553

Email:
brian@bennettlegalgroup.com
Web:
www.bennettlegalgroup.com
Brian Bennett is a construction and business litigator who has tried cases before juries, judges, and arbitrators throughout the United States and in Canada.  He is a board-certified construction lawyer and over the years has developed expertise in a variety of business related litigation including airports, theme parks, industrial projects, stadiums, performing arts centers, science museums, multi-family projects, bonds, liens, delay claims, malpractice of design professionals, lawyers, and accountants,  and many other types of business disputes.
Brian Bennett graduated with a Bachelor of Science in Physics and then worked in the fields of civil engineering and general construction for almost 7 years prior to becoming an attorney.
His civil engineering experience includes the design of sanitary sewer, water distribution, and storm drainage systems for various residential and commercial developments. Over time, Brian was put in charge of managing a civil engineering design team charged with the development of complete civil engineering drawings for residential and commercial developments. His position required direct oversight and coordination of the development of design documents and the presentation of project specific data to various land use, zoning, and planning commissions. His work in the civil engineering field included a 6-month stint in the Kingdom of Saudi Arabia where Brian was a member of a "field" civil engineering team and even ran survey crews in the vastness of the Saudi Arabian deserts.
His general construction experience includes project management of commercial projects including a 10-story dormitory for the College of Charleston and a multi-million dollar alumni center for the University of North Carolina at Chapel Hill. During his tenure in the construction industry, Brian obtained significant practical experience with issues that are unique to construction litigation. He routinely managed the development of Critical Path Method (CPM) schedules, the procurement and management of multiple subcontractors and suppliers, and conducted job-site meetings involving the owner, subcontractors, and design professionals. This experience also involved the preparation, presentation, and resolution of change order claims at all levels of the construction process.
Brian realized that the construction industry needed attorneys with practical experience to assist owners, design professionals, general contractors, and subcontractors alike. So, with the support of his wife and best friend Margaret, he left the construction industry and earned his law degree at the University of South Carolina in 1993. While at USC, Brian graduated near the top of his class where he was inducted into the Order of Wig and Robe and was a member of the Law Review.   Brian's primary purpose for attending law school was to become a construction lawyer and that has been the focus of his entire legal career. Brian is a board-certified specialist in construction law.
Brian and Margaret are the proud parents of five (now adult) children: Drew, Michael, Patrick, Erin, and Robbie. All five reside in Florida and are pursuing careers in law, teaching, nursing, and business.  Brian and Margaret are avid golfers and enjoy getting on the links together, with friends, and with their children.
The team of construction litigation attorneys at Bennett Legal Group has considerable real-world experience in the engineering and construction industries. We have been helping to resolve problems for construction companies and their contractors for decades.
The team at Bennett Legal Group has been providing the following construction law services in the Orlando area and throughout Florida:
Construction Litigation
If other legal options are exhausted, we will help you file a construction lawsuit and are prepared to take your matter to a trial to settle it. We have experienced construction litigation attorneys in Florida with a long track record of success for clients…
Alternative Dispute Resolution (ADR)
Many times, mediation or arbitration can be a less time-consuming and more cost-effective way to settle disputes in construction projects. We can facilitate these sessions to save you the expense of a courtroom battle…
Contract Disputes
Disputes involving the rights and responsibilities of parties in contracts are the most common in construction. Our attorneys represent owners, general contractors, design professionals, subcontractors and suppliers…
Construction Defects
If the value of your building, home, condominium, or other property has decreased due to a defect in design or workmanship, our attorneys have access to a network of independent experts to help you prove it and receive the compensation you deserve.  We are also very experienced in defending against such claims…
Delay and Extra Work
Whether construction delays have been caused by labor disruption, unavailability of materials, engineering revisions or inadequate site plans, it increases project costs. We can represent owners, contractors, or design professionals in claims…
Malpractice Defense
Our experience in defending architects and engineers facing design or contract administration malpractice claims is an advantage. Our attorneys have assisted professionals in many fields involved in major projects like hotels and airports as well as smaller claims…
Professional Liability
If you are a construction professional facing a professional liability issue, our attorneys will seek an effective resolution no matter how challenging the issue is. We advise and defend contractors, engineers, architects, project managers, surveyors and other consultants…
Insurance Coverage Disputes
Whether your insurance coverage dispute involves state or federal law, we are experienced at representing insurance companies, businesses, and professionals in arbitration and mediation proceedings as well as at trial and appellate levels if necessary…
Payment Disputes
Payment disputes are common in construction projects where large sums of money are involved and delays cause serious issues for everyone concerned. We will help you explore all avenues of dispute resolution so that the outcome is in your best interests…
Business litigation
When business disputes arise, our goal is to help clients develop the most cost-effective and goal-oriented strategy possible, whether that is a negotiated settlement or trial. We can represent construction businesses large and small…
We are a law firm completely devoted to the needs of construction and business litigation. BLG is founded by Brian Bennett, who worked as a contractor and civil engineer before becoming an attorney.
We were founded by Brian Bennett, who worked as a contractor and civil engineer before becoming an attorney. A board-certified specialist in construction law since 2005, Brian and the firm's primary focus is meeting the business and legal needs of construction industry businesses and professionals.
We aim to resolve disputes before they escalate into full-blown and expensive litigation, using alternative dispute resolution methods and pre-litigation strategies wherever possible.  But in the event your case needs to be tried, you can rest assured that our team is experienced and battle-tested.
Our mission is to provide comprehensive legal services to the construction industry by applying innovative solutions with practical insights gained from hands-on experience in the construction and design fields.
Clients call on our construction law attorneys because of our comprehensive background in the industry and experience in business litigation.