Corey R. Meridew
Indiana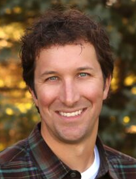 Camden & Meridew, P.C.
10412 Allisonville Road
Suite 200
Fishers, IN 46038
Tel: (317) 770-0000

Email:
cm@camlawyers.com
Web:
www.camlawyers.com
Corey R. Meridew, a founding member of Camden & Meridew, P.C., is a Fishers, Indiana litigation attorney who prides himself on solving his client's problems as quickly and efficiently as possible. Corey's practice centers on the representation of two primary client groups: business clients and consumers.
As a business attorney for Indianapolis and surrounding areas, Corey represents clients from start-ups to Fortune 500 companies. From legal counsel regarding the details of starting a business to contracts and construction law to dissolution and succession and everything in between, Corey assists businesses with their ongoing needs in multiple areas of the law. And when the best planning fails to prevent disputes, he has the experience and skill to resolve these issues through arbitration, negotiation, settlement, or litigation as needed.
The second primary group of clients Corey represents is consumers who have been mistreated. The consumers he represents may be dealing with construction and home improvement issues, debt collection, credit reporting inaccuracies and banking fraud, among others. During difficult times, Corey is a steady, trustworthy source of information and guidance as he advocates for his clients in the various areas of consumer law.
Before working at Camden & Meridew, P.C., Corey served as a judicial extern for the Honorable David McKeague of the United States Sixth Circuit Court of Appeals. While attending Michigan State College of Law, Corey was the Managing Editor of the Michigan State Law Review.
Corey has been selected to the Super Lawyers® "Rising Star" list in multiple years, a recognition awarded to only 2.5 percent of Indiana attorneys 40 years old or younger or in practice for less than ten years.
Areas of Practice
Litigation, Trial and Appellate Practice
Construction Law
Business Law, Formation and Transactions
Utility Law (Damage To Underground Facilities Act)
Bankruptcy
Credit Reporting (FCRA)
Collections
Consumer Law (FDCPA, Home Improvement Fraud, Defective Products, etc.)
Education
Michigan State College of Law (J.D., cum laude)
Indiana University, Kelley School of Business (B.S.)
Construction disputes result in undue stress and excessive expense for property owners, contractors, and other professionals involved. These issues impact the daily lives and investments of homeowners and the reputations and livelihoods of contractors, engineers, architects, and others who can be held at fault. When you need help with legal matters of this kind, the experienced Indiana construction law attorneys of Camden & Meridew, P.C. can help get your project, and your life, back on track.
Whether you need an attorney for contract disputes, construction defect claims, or other construction law matters, Corey Meridew and the team at Camden & Meridew, P.C. will vigorously fight to resolve issues related to disputes and claims for construction damages in Indiana. The firm provides legal counsel and representation to businesses, residents, contractors, and other construction professionals in legal areas like these:
Contract disputes;
Construction defect claims;
Defective home improvement; and
Delays and liquidated damages
Don't allow your future to hang in the balance. Property owners are protected under the Indiana Home Improvement Contract Act, the Indiana Home Improvement Fraud Act, and other provisions of state and local law. Contractors and construction professionals are held to certain legal requirements but also have the right to fight for their best interests. Contact Corey Meridew and the Indiana construction law attorneys of Camden & Meridew by calling 317-770-0000. Or complete our online contact form to schedule a consultation.
Located just southwest of downtown Fishers, Indiana along Allisonville Road, our firm can help you with a variety of legal matters, including bankruptcy, business, construction, consumer, criminal defense, family, foreclosure & alternatives, litigation & appellate, personal injury, real estate, and tax.
Though our firm is small, our experience and knowledge is not. We represent a variety of clients all across the spectrum, ranging from claims by individuals shorted on their pay checks a few hundred dollars to large corporate property damage claims involving millions of dollars.