Craig F. Martin
Nebraska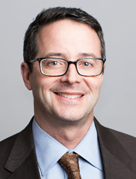 Lamson Dugan & Murray LLP
10306 Regency Parkway Drive
Omaha, Nebraska 68114
United States
Tel: 1-402-397-7300

Email:
cmartin@ldmlaw.com
Web:
www.ldmlaw.com
Mr. Martin is a partner in Lamson Dugan & Murray's Corporate Department, where he focuses his practice on the construction industry, representing contractors, subcontractors, developers, owners, materials suppliers and design professionals in construction disputes. His experience encompasses both private construction and public improvement projects.
When disputes arise, Mr. Martin assists clients with claim preparation, arbitration, mediation, dispute resolution boards, debt collection, and preparing and pursuing mechanics' lien, stop notice and bond remedies.  He advises clients about alternative dispute resolution procedures that offer viable alternatives to expensive and prolonged litigation.
Mr. Martin is also the primary author of the Construction Contractor Advisor blog, a construction-related blog that focuses on legal trends and best practices in the construction industry. He has also served on the board of construction industry trade groups, including Associated Builders and Contractors (ABC) and the National Association of the Remodeling Industry (NARI).
We are well versed in all aspects of the construction process from the perspective of owners, developers, contractors and lenders. Our attorneys have extensive experience dealing with complex construction claims and disputes involving litigation, arbitration and mediation. We are experienced in drafting and negotiating construction contracts on behalf of owners, sureties, architects, contractors, material suppliers, subcontractors, and have assisted with liens and bond claims. We also have experience in mechanic and other liens.
Lamson Dugan & Murray was established with simple principles: hard work, integrity and excellence in our practice. With over 40 attorneys supported by experienced paralegals, a large in-house library and electronic legal research capabilities, we remain committed to quality representation, accessibility and relentless hard work on behalf of our clients.
Within the areas of litigation and corporate law, our extensive experience has enabled Lamson Dugan & Murray to offer great expertise in a wide variety of specializations. The Firm's excellent reputation is well known and far reaching.