Dalene A. Radcliffe
District of Columbia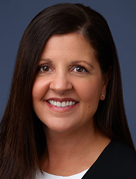 Lee/Shoemaker PLLC
1400 Eye Street NW
Suite 200
Washington, D.C. 20005
Tel: 202-971-9414

Email:
dar@leeshoemaker.com
Web:
www.leeshoemaker.com
Based on her years of experience with claims in the construction industry, Dalene recognizes that each of her clients have different motivations. Some are looking for vindication through victory at trial, while others are looking for resolution through a negotiated settlement as quickly as possible. Once she understands the client's goals, Dalene works diligently to develop and implement a strategy tailored to meeting her client's objectives.
While many lawyers are intimidated by the volume of documents generated on a construction project, Dalene is not. Dalene understands the different types of documents created by owners, contractors, and design professionals on a complicated construction project, and how to use those documents effectively at deposition and trial to accomplish her client's goals. Dalene recognizes that her experience in the industry provides her an advantage when diving into the details of a new case.
Dalene began her legal career involved in the representation of contractors and came to understand how contractors of various sizes in the DC metropolitan area approach issues on a construction project. Having "come to the light," Dalene is able to leverage her knowledge of the contractor's mentality when advising her design professional clients involved in disputes involving claims asserted by a contractor. It should come as no surprise that many clients feel a sense of comfort after talking through a challenging situation with Dalene.
Having earned the respect of both her clients and her peers, Dalene has been recognized as a SuperLawyers™ "Rising Star" in D.C. every year since 2019.
Our clients develop master plans for the built environment. We develop master plans for design professionals in the legal environment.
Design firms of all sizes turn to Lee/Shoemaker PLLC in challenging situations, seeking counsel and guidance on how to best manage risk, resolve disputes, and maximize the value of their practice. At the outset of every engagement, we seek to understand our client's goals. Based on this input, and drawing upon our years of experience in representing design professionals in transactional matters and construction disputes, we develop a master plan to achieve the client's desired outcome.
Then we implement the master plan, always focused on accomplishing the client's goals as expeditiously and economically as possible.