Dorsey Carson, Jr.
Mississippi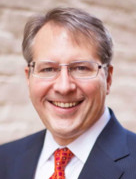 Carson Law Group, PLLC
Capital Towers, Suite 1336
125 South Congress St.
Jackson, MS 39201
Tel: (601) 351-9831

Email:
dcarson@thecarsonlawgroup.com
Web:
www.thecarsonlawgroup.com
Dorsey is currently a member of the Arkansas, Georgia, Mississippi, Texas, Washington, D.C., and American Bar Associations, including the Forum on the Construction Industry, the Federal Court of Claims, Associated Builders & Contractors, Association of General Contractors, and American Subcontractors Association.
His specialties are Construction Law, Economic Development, Commercial Litigation, and Intellectual Property.
Dorsey is an attorney for construction projects such as highways, public schools, manufacturing facilities, health laboratories, power plants, water plants, military barracks, landing strips, distribution centers, mass transit systems, industrial construction projects, commercial buildings, shopping center developments, condos, subdivision developments, and casinos. He serves as lead attorney in contracting and public bid and award protests, and in litigation involving issues related to changes, changed conditions, lost productivity, out-of-sequence work, delays, suspensions of work, termination of contracts, A/E liability, and insurance disputes.
In 2010, the Mississippi Business Journal recognized Dorsey as one of its inaugural Mississippi's 50 Leaders in Law. Chambers USA has recognized Dorsey as a "Leader in their Field" in the area of Construction Litigation. Since 2011, Dorsey has been recognized as a Mid-South SuperLawyer. In 2012, Dorsey was selected as one of PORTICO Jackson's PORTICO 10, the top 10 up-and-coming lawyers in the Jackson area. Since 2013, Dorsey has been included in The Best Lawyers in America for his work in Construction Law. Dorsey is a Partner of the Truman National Security Project. Dorsey has also served as a spokesperson and legal commentator in regional and national media outlets, including Court TV and CNN.
Dorsey began focusing on construction law in 1999 while at Smith Currie & Hancock in Atlanta. Construction law has been his primary practice area since that time, as well as heavy experience in commercial litigation, intellectual property, partnership disputes, and government contracts. Before opening his own firm, Dorsey served as the Mississippi office managing partner at Burr Forman. Earlier in his career, Dorsey opened the Jackson office of Krebs Farley & Pelleteri, and served as associate at Mockbee Hall & Drake, and at Butler Snow. Dorsey received his Juris Doctorate from the University of Georgia, where he served as Vice-President of the Student Bar Association, and Articles Editor for the Georgia Journal of International & Comparative Law. Dorsey also attended the London Law Consortium at the University of London, where he externed with Barrister Jerome Lynch. He attended Mississippi State University, where he earned his Bachelor of Arts, magna cum laude.
Every construction contractor, subcontractor, supplier, architect, engineer, developer, and lender needs an experienced firm to protect its bottom line. As our portfolio demonstrates, we have decades of experience in construction law, which is why the industry represents a significant segment of our practice. In fact, construction law was one of our first areas of specialty. Because the industry encompasses so many legal issues, our clients don't just call on us when they have an issue that needs resolving. We guide our clients through every stage of their construction projects and business, from inception to daily operations, and when disputes arise. We pride ourselves on being able to offer personalized, knowledgeable advice to each client in areas including contract drafting, risk assessment, negotiation, review, compliance, terminations and disputes, and claims involving lost productivity, delays, differing site conditions, defective design and defective construction, as well as ethics compliance, accidents, and environmental risks.
Although all businesses entail risk identification, that is perhaps most true of the construction industry, in part because of the nature of the industry, but also because every project is unique. Risk identification and the financial consequences of those risks contribute significantly to the fact that the construction industry is prone to disputes. That is why we work diligently with clients to identify risks with the goal of avoiding them by instituting our proven techniques.