Henry P. Wall
South Carolina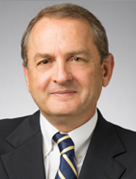 Bruner, Powell, Wall & Mullins, LLC
1735 St. Julian Place
Suite 200
Columbia, SC 29204
Tel: (803) 252-7693

Email:
hwall@brunerpowell.com
Web:
www.brunerpowell.com
Hank is listed in Best Lawyers in the areas of Construction Law and Litigation-Construction and is rated AV Preeminent by Martindale-Hubbell.  He has also been listed as a Super Lawyer in the areas of Construction Litigation and Government Contracts.  In 2020, Hank was recognized again as one of Columbia Business Monthly's Legal Elite of the Midlands for construction law.
Hank received his primary education from Episcopal High School in Alexandria, Virginia, and graduated from Washington and Lee University, after receiving a four year Army ROTC Scholarship. He completed his Juris Doctorate from the University of South Carolina School of Law, and thereafter served active duty in the United States Army, working initially the Attorney Honors Program in the Office of Chief Counsel, United States Army Corps of Engineers in Washington, D.C.
Hank was subsequently assigned to the 101st Airborne Division Staff Judge Advocate's office, and he was appointed as a Special Assistant United States Attorney for the Districts of Kentucky and Tennessee. While in the Army, Hank focused on federal procurement, administrative law, and construction litigation until resigning his commission as Captain in 1987 and entering private practice. Until 1999, Hank was a partner in a large regional firm, heading the construction practice group, and serving as managing partner of the Columbia office. In 1999, Hank and his partner, Wade Mullins, joined Bruner Powell. Hank previously taught Public Contract Law at the University of South Carolina School of Law as an Adjunct Professor from 1990-2003.
Hank is married to the former Allison Royall, and they have one son and three daughters, and several grandchildren. He attends the Church of The Apostles Anglican Church in downtown Columbia where he has served in several leadership roles, including Senior Warden. A former NCAA wrestler and lacrosse player, Hank also coached both sports at Heathwood Hall Episcopal School in Columbia for many years, and he remains an active supporter and benefactor of high school wrestling. Hank is active in the Fellowship of Christian Athletes, Kairos Prison Ministry, and frequently defends faith based organizations in the protection of their First Amendment freedoms.
Our firm has its origins in construction matters and enjoys a statewide reputation for excellence in this industry. In fact, Bruner Powell has one of the largest collections of construction lawyers under one roof in South Carolina.
We have experience with cases involving small residential and commercial projects to cases dealing with some of the largest infrastructural projects in South Carolina. Whatever the size of your project, our attorneys are knowledgeable and skillful in representing owners, sureties, insurers, contractors, subcontractors, and suppliers from concept to completion.  Our work includes everything from contract drafting, insurance coverage disputes, mechanic's lien filings to payment bond claims, surety bond claims, complex scheduling claims, licensing issues and defect actions.  Other areas include, but are not limited to:
Licensing
Bid protests and mistakes
Contract drafting and negotiation
Contract termination for convenience and default
Differing site conditions
Acceleration, delay, and scheduling claims
Mechanic's liens
Charges and quantity variations
Defective design and specifications
Restrictive specifications
Liquidated damages
Warranty and Construction defect claims
Payment bond claims
Performance bond claims
Supplier claims for payment
LLR enforcement actions
Indemnity and third party claims
A/E malpractice
Residential matters
Arbitration and mediation
In 1991 James L. Bruner and Warren C. Powell, Jr., formed the law firm of Bruner Powell. In the following years, Henry P. Wall and E. Wade Mullins III, joined as named partners, making the firm Bruner, Powell, Wall, & Mullins. Today, Bruner Powell has grown in numbers, experience and practice areas, with nine full-time litigators ready to serve the needs of our clients.
Our firm has litigation experience before all state and federal courts, the tribunals of the American Arbitration Association, the United States Court of Claims, the various Boards of Contract Appeals, the Chief Procurement Officer of South Carolina, and the South Carolina Procurement Review Panel. Our attorneys also maintain an active appellate caseload with regular appearances before the South Carolina Court of Appeals, the South Carolina Supreme Court, and the United States Court of Appeals for the Fourth Circuit and other federal circuits.
Bruner Powell is one of few qualified firms in South Carolina recognized by the insurance industry as a qualified defense firm to represent attorneys in complex legal malpractice cases. We are extremely proud to have a significant number of published cases on record in South Carolina, some of which can be found here.
The attorneys of Bruner Powell have been awarded some of the most distinguished awards in the legal world and have been recognized by widely respected organizations. Here are just a handful: