Jason S. Ritchie
Montana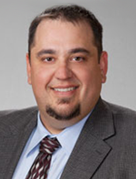 Ritchie Manning Kautz PLLP
175 N. 27th St., Suite 1206
Billings, MT 59101
United States
Tel: 406-601-1400

Email:
jritchie@rmkfirm.com
Web:
www.rmkfirm.com
Attorney Jason Ritchie is a partner with Ritchie Manning Kautz PLLP law firm in Billings, Montana. Widely regarded as one of the top attorneys in the country, Mr. Ritchie provides exceptional representation to clients throughout Montana who have legal needs involving any of the following:
Construction disputes
Labor and employment law
Personal injury
Bank bad faith and lender liability
Intellectual property
Real estate
Agriculture
Contracts
Corporate duties and shareholder derivative suits
Health care law
Wills and estates
Along with advocating on behalf of his clients in state and federal courts across his region, Mr. Ritchie also provides invaluable counsel to companies and employers regarding all aspects of their employment relationships as well as their daily operations, regulatory compliance issues and other matters. He also has extensive experience representing his clients in various administrative hearings.
Whether inside or outside the courtroom, Mr. Ritchie maintains a firm and unwavering focus on his clients' needs while helping them to protect their rights and interests at all turns. Honored for his outstanding professionalism and service, he has earned consistent recognition from The Best Lawyers in America© as well as designation from Chambers and Partners USA as being among America's Leading Lawyers for Business and Labor and Employment law.
A native of Idaho, Mr. Ritchie earned his Bachelor of Business Administration from Carroll College in Helena in 2001. He then attended the University of Alexander Blewett III School of Law, where he obtained his Juris Doctor, with honors, in 2004. He is admitted to practice before the U.S. District Court for the District of Montana and the U.S. Court of Appeals for the 9th Circuit.
A leader in his field, Mr. Ritchie has numerous publications to his credit, and he has conducted many lectures and seminars on a variety of legal topics. He is also an active member of the American Bar Association and the Yellowstone Area Bar Association as well as the State Bar of Montana.
Our attorneys have extensive experience in all manner of construction disputes, including the following:
An arbitration involving multi-million-dollar construction defect claims against an HVAC contractor in a dispute over a high-end residential home in the Flathead Valley.
A jury trial involving claims against a local construction company for defects in the construction of a middle school in Laurel, Montana.
A two-week jury trial involving claims against a home builder for negligent building practices.
An arbitration in a dispute between the builder and subcontractor over the flooring in a house at the Yellowstone Club in Big Sky, Montana.
A prevailing wage lawsuit over a public works contract involving a large general contractor in Billings, Montana which affected public contracts across Montana.
Litigation involving a dispute between a lender and construction lienholders regarding the Club at Spanish Peaks in Big Sky, Montana.
A case involving construction defect claims against a builder over the failure of a driveway at a house at the Yellowstone Club in Big Sky, Montana.
A construction defect lawsuit against local construction company involving a large apartment complex in Billings, Montana.
Cases involving personal injury claims brought by subcontractors' employees against general contractors in Eastern Montana.
A contract and wage dispute involving an excavation company in Billings, Montana.
Based in Billings, Montana, we take pride in delivering the kind of sophisticated and integrated legal service clients expect from coastal law firms, with the personal attention and local rates only a small firm can provide.
The attorneys at Ritchie Manning Kautz PLLP have more than four decades collective experience in all walks of the legal profession, spanning everything from working for federal judges to handling multi-million dollar litigation. Our clients are equally diverse, ranging from Fortune 500 companies to fellow Montana citizens.
Whether your case involves defending your business against a class action in federal court, recovering for an accident in state court, or simply seeking knowledgeable, detail-oriented legal advice, we understand that each case is highly individual and vitally important to you.
Our founding principle is ensuring that our clients receive affordable legal service without sacrificing quality, and our experience and expertise allow us to offer unparalleled representation for both businesses and individuals throughout Montana and the region.