Jim Archibald
Alabama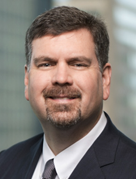 Bradley Arant Boult Cummings LLP
One Federal Place
1819 5th Avenue N
Birmingham, AL 35203
Tel: 205.521.8520

Email:
jarchibald@bradley.com
Web:
www.bradley.com
Jim Archibald has been a construction lawyer with the firm for over 25 years, serving as the Practice Group Leader of the firm's Construction and Procurement Practice Group from 2009 to 2014, when he was elected to serve on the Firm's Managing Board.
Jim has advised clients on public and private projects, including projects administered by the U.S. State Department, the U.S. General Services Administration, and the Army Corps of Engineers. He has extensive experience prosecuting and defending differing site conditions, extra work, delay, acceleration, impact, and inefficiency claims on private and public jobs. Many of these claims have exceeded $10 million, and have included claims by the general contractor and pass-through claims by numerous subcontractors. Examples include substantial claims by general contractors and subcontractors at the Madigan Army Hospital in Seattle, Washington; the McKinley Climatic Test Chamber at Eglin Air Force Base, Florida; the McWilliams Power Station Project in Gantt, Alabama; the Renovation of the U.S Federal Courthouse in Montgomery, Alabama; the Edwin Zorinsky Federal Building in Omaha, Nebraska; the U.S. Federal Courthouse in El Paso, Texas; the U.S. Consulate in Juarez, Mexico; the Kinston Regional Water Reclamation Facility in Kinston, North Carolina, and the Shelby County Water Treatment Plant in Shelby County, Alabama.
Jim also advises owners and design builders on heavy industrial projects, and has handled multi-million-dollar performance disputes and defaults arising out of these projects. For example, he represented the EPC Contractor for the Blue Water Fiber Waste Water Treatment Plant in Port Huron, Michigan against claims by the owner and the bondholders who financed the project that the Plant failed to meet performance guarantees. Aspects of this dispute were litigated in Federal Court in Detroit, Michigan, and the U.S. Bankruptcy Court in Detroit, Michigan.
Jim regularly handles cases involving construction defects and disputes over insurance coverage for construction defects. For example, he represented the developer of student housing projects in Connecticut, Florida and Louisiana against water intrusion, mold, defective construction and defective design claims, and he represented the contractor who built the Charleston Judicial Center Complex in Charleston, South Carolina, against water intrusion, mold and defective construction claims. Jim has experience defending against these claims and trying to obtain insurance coverage to protect his clients against the claims.
From initial contract negotiation and bid preparation to project close-out and dispute resolution, Bradley's Construction Practice Group has handled every aspect of large-scale construction projects across the country and around the world. Our broad experience comes from our hands-on approach to managing both the business and legal challenges our clients face every day. We understand the sophisticated dynamics of the construction industry at home and abroad, and we deliver smart, real-world solutions to our clients.
Our construction lawyers travel extensively to advise clients on projects in the United States, Canada, and Mexico, as well as more than 35 countries across Europe, Asia, Africa, Australia, the Middle East, the Caribbean, and South America. We recognize that the nature of our practice demands spending time onsite at projects, with our lawyers engaging with clients face-to-face on matters as they develop.
Many of our lawyers earned degrees in engineering and architecture and have previous practical experience working in the construction industry.
Bradley is a national law firm with a reputation for skilled legal work, exceptional client service, and impeccable integrity. We provide business clients around the world with a full suite of legal services in dozens of industries and practice areas.
Our 10 offices are located in Alabama, Florida, Mississippi, North Carolina, Tennessee, Texas, and the District of Columbia, giving us an extensive geographic base to represent clients on a regional, national, and international basis. We frequently serve as national coordinating counsel, regional counsel, and statewide counsel for clients in various industries.
Although we are a large law firm with nearly 550 attorneys, our clients still enjoy the personal attention, responsiveness, and deep relationships they would expect from a boutique firm. Our attorneys and staff combine legal experience and knowledge with a sophisticated understanding of industries to find practical, strategic solutions specifically tailored to our clients' business operations. Bradley lawyers use their talents, judgment, work ethic, and experience to go above and beyond expectations to help clients meet their goals.
"Jim Archibald has over 25 years of experience in the construction field. He is sought after by contractors and construction companies for defense against construction defect, delay and contractual claims, among other matters."