James J. Orland
California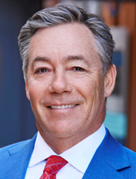 Orland Law Group APC
2155 Campus Drive
Suite 140
El Segundo, CA 90245
Tel: (310) 492-5705

Email:
jim@orlandlawgroup.com
Web:
www.orlandlawgroup.com
James J. Orland is a founding partner of Orland Law Group APC, a California civil litigation and trial firm located in El Segundo, CA. He received his Bachelor of Arts degree from College of the Holy Cross in 1989.  He earned his Juris Doctorate degree from Loyola Law School 1992. He was admitted to the California Bar in 1992 and is a member in good standing.  He was admitted to the Utah Bar in 2017 and is a member in good standing.
Mr. Orland's primary areas of practice involve construction defect litigation, catastrophic injury, wrongful death, products liability, general liability, professional negligence and business litigation matters. He has represented developers, general contractors, architects, engineers, various subcontractor trades and has successfully tried to verdict and litigated numerous complex claims across the State of California.  He also represents many businesses including restaurants, bars and entertainment venues.
He has been a Conference Chair, Panel Member and Moderator at numerous national civil litigation and construction defect conferences including West Coast Casualty, The Council on Litigation Management (CLM) Annual, the VEADR conference, and the annual Perrin National Construction Defect Conference. The events have been attended by judges, attorneys, contractors and claims adjusters from Florida, California, South Carolina, Oregon, Arizona and Nevada.  He regularly presents accredited seminars to clients on current events addressing construction defect, complex litigation strategies, and claims adjuster ethics.
Mr. Orland is a member of the American Board of Trial Advocates (A.B.O.T.A) He is also currently a member of Themis Advocates Group, The American Bar Associate, and The CLM. He is admitted to practice law in all California and Utah State and Federal Courts and the United States Claims court.  He is also recognized as a Super Lawyer.
California, 1992
U.S. Court of Federal Claims
Utah, 2016
Loyola Law School, Los Angeles, California – Juris Doctorate (1992)
College of the Holy Cross – B.A., Bachelor of Arts (1989)
Professional Associations and Memberships
Los Angeles County Bar Association, Member
South Bay Bar Association, Member
Association of Southern California Defense Counsel, Member
American Board of Trial Advocates (A.B.O.T.A.)
Claims Litigation Management (CLM)
Construction defect litigation defense has long been a prominent practice area at Orland Law Group. The firm provides comprehensive legal services to developers, general contractors, subcontractors, product manufacturers, design professionals, and their insurers in the construction industry. Our services range from representation in complex construction defect litigation to building contract disputes.
The trial lawyers at Orland Law Group representing your development group in a constructive defect case will investigate all facts thoroughly in the prelitigation phase. Did a complainant comply with the Right to Repair Act? Did the homeowner meet the deadlines and document complaints properly? Has the homeowner lost the right to file a lawsuit?
If a plaintiff's complaint has followed the necessary process an attorney at Orland Law Group will offer recommendations on how to move forward toward the least damaging resolution. You may decide to:
Make an offer to do repairs
Pay damages
Propose another course of action.
Early analysis is best, whether a construction defect claim or lawsuit is on the way or already in view. Complete the online intake form, or call 310-492-5705 to schedule a consultation.
Orland Law Group's team of dedicated and experienced attorneys represent business and property owners, contractors and product manufacturers, among others. The firm has grown and thrived through networking and referrals coming from a strong track record based on years of success. Key practice areas include; construction defect litigation, general liability, breach of contract litigation, and personal injury law.
Whatever legal challenges you or your business face, the team at Orland Law Group possesses the necessary knowledge and tools to safeguard your vital assets and interests. You can count on skilful representation throughout negotiations, mediation, arbitration and trial when you enlist this firm to zealously represent you.