C. John Scheef III
Texas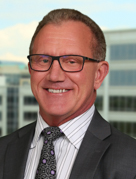 Scheef & Stone, LLP
500 N. Akard St.
Suite 2700
Dallas, TX 75201
Tel: (214) 472-2114

Email:
john.scheef@solidcounsel.com
Web:
www.solidcounsel.com
Practicing throughout Texas, Mr. Scheef assists clients in the day to day disputes that arise in the construction industry. He works routinely with governmental entities, architects, general contractors and subcontractors in the areas of contract disputes, delay claims, and claims of construction defect.
Mr. Scheef's reputation for unparalleled advocacy in federal and state courts assists his clients with commercial litigation, construction law, and construction litigation. He serves as a primary advisor and outside general counsel to clients as they make key business and legal decisions. He diligently works to resolve disputes and negotiates business arrangements for clients on their behalf.
He works closely with his clients on matters including breach of contract and risk management, litigation avoidance, representation in disputes over payment and lack of payment, time frame for completion of projects and defects and problems occurring after completion of a project. In addition, he works with clients during negotiations and advises his clients during various phases of construction projects. Mr. Scheef's impressive technical background and resources help him to evaluate his clients' needs and remedies under the law.
Education:
Juris Doctor, Southern Methodist University, Dedman School of Law, 1985
Bachelor of Arts, magna cum laude, Texas A&M, 1981
Honors & Recognition:
AV rated, Martindale-Hubbell, 2000 – 2019
Selected as "Best Lawyers in Dallas", D Magazine, 2017 – 2019
Recognized in "Best Lawyers in Texas" list, Best Lawyers (Woodward/White, Inc.), 2013 – 2020
Named in "Texas Super Lawyer" list, Thomson Reuters, 2003 – 2019
Selected as one of the "Texas' Top Rated Lawyers in Business and Commercial Litigation", Legal Leaders Magazine, 2014
Recognized as one of the "Top Rated Lawyers in Commercial Litigation Law", The American Lawyer, Corporate Counsel, Martindale Hubbell, and National Law Journal, 2013
Thanks to more than 50 years of combined experience in the industry, Scheef & Stone, LLP's attorneys know how to successfully navigate the intricacies of construction law and procedure. We have extensive experience in commercial and public projects, ensuring contract compliance through negotiation, mediation, arbitration, and litigation. This is complemented by in-house practices and extensive experience in labor and employment, bankruptcy, and financial restructuring.
How we serve your needs in the construction industry:
Construction Litigation
Contract Negotiation
Delay and Impact Claims
Design Malpractice
Government Contracts
Lien and Bond Claims
We represent owners, developers, contractors, subcontractors, architects, and engineers in construction litigation matters and disputes, negotiation of contracts affecting construction projects, prosecution and defense of claims related to construction process delays, and prosecution of claims of malpractice for design failure and the impact of design on the construction process. Attorneys in our Construction section also have extensive knowledge in asserting and enforcing lien rights and payment bond rights in the construction industry; and our government contracts practice encompasses all aspects of doing business with government agencies.
Scheef & Stone, L.L.P. is a full-service business law firm with offices in Dallas and Frisco, Texas, providing clients with a wide range of legal services. The Firm consists of aggressive attorneys who seek to provide efficient, prompt, and professional legal representation. The Firm represents individuals, publicly and privately held corporations, partnerships, financial institutions, and governmental entities in a wide spectrum of sophisticated transactions and complex litigation.
Scheef & Stone was formed by attorneys who have worked in some of the nation's largest law firms but wanted to serve their clients from a more personal setting. From the beginning, our focus has been on providing high-quality representation to each client, regardless of the size or nature of the representation. We have continued to grow by attracting attorneys from diverse practice areas, most with large-firm backgrounds. Our attorneys have experience resolving complex commercial problems for their clients but have chosen to utilize that experience in a more flexible, efficient environment. Our structure and the experience and integrity of our attorneys allows us to provide the highest quality services with service levels not typically found in larger environments.
Scheef & Stone is a member of Mackrell International, a global legal network representing more than 90 law firms and 4,500 lawyers in more than 60 countries. Mackrell International has been rated as a Top Ranked legal network by Chambers Global for the last seven years.