Kenneth A. Bohnert
Kentucky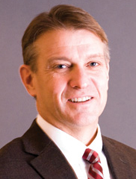 Conliffe, Sandmann & Sullivan
250 Waterfront Plaza
Louisville, KY 40202
United States
Tel: (502) 587-7711

Email:
kbohnert@cssattorneys.com
Web:
www.cssattorneys.com
In nearly 4 decades of varied and diverse practice, Ken has practiced in the areas of construction consultation and litigation, civil litigation, business and commerce litigation, procurement, environmental law, landfill closures, trust litigation, business formation and dissolutions, sales of businesses, litigating fraudulent transfer claims, employment disputes, stock broker arbitrations, insurance claims and litigation, surety law, and complex contract and procurement litigation. For over a decade Ken has maintained the highest peer review rating provided by Martindale-Hubbell, that being an "AV" rating. This indicates the highest level of legal ability and ethics. Ken is recognized as a top Kentucky lawyer by Super Lawyers. Ken is also a certified mediator.
In connection with handling complex contract/construction litigation for owners, general contractors, and sub-contractors, Ken has successfully handled such issues as:
Termination of non-performing subcontractors;
Negotiation of fixed price and Guaranteed Maximum Price (GMP) contracts;
Investigation of structural failures;
Litigation regarding construction failures and defects;
Handling of change order disputes;
Handling of litigation associated with claims for delay and acceleration costs;
Insurance coverage disputes; and
The resolution of mechanic's liens.
Ken has extensive experience in handling major lawsuits associated with the Kentucky Model Procurement Code, KRS Chapter 45A (KMPC) in connection with construction projects. For example, Ken and his partners at CS&S served as counsel to the Commonwealth of Kentucky, Finance and Administration Cabinet in regards to three separate actions before the Franklin Circuit Court concerning procurements associated with the construction of the Louisville Arena project (now known as the Yum! Center). They were successful in obtaining an opinion from the Kentucky Court of Appeals affirming sovereign immunity for the Commonwealth. (Louisville Arena Authority, Inc. v. RAM Engineering and Construction, Inc., 415 S.W.3d 671 (Ky. App. 2013).
Ken and his CS&S partners also served as counsel to the Finance and Administration Cabinet in defense of the procurement and contract termination claims asserted by Bluegrass Equine and Tourism Foundation, Inc. and KHPWESLUX, LLC in an action involving the construction of the Kentucky Horse Park Hotel. The firm obtained a summary judgment for the Commonwealth on all the plaintiffs' claims and were successful in obtaining an affirming opinion from the Kentucky Court of Appeals. (Bluegrass Equine and Tourism Foundation, Inc. and KHPWESLUX, LLC v. Commonwealth, 2013 WL 1919567 (Ky. App.).
Ken and his CS&S partners have also represented Louisville & Jefferson County Metropolitan Sewer District in matters related to construction contract disputes and employment matters. In a recent case, they successfully argued MSD's position to the Kentucky Supreme Court on issues of first impression concerning the application of the Kentucky Fairness in Construction Act to certain contractual provisions, and secured the dismissal of claims against MSD. Louisville & Jefferson Cty. Metro. Sewer Dist. v. T+C Contracting, Inc., 570 S.W.3d 551 (Ky. 2018).
Ken attended the University of Louisville (J.D., 1983) and Bellarmine University (B.A., cum laude, 1980), where he was inducted into the Athletic Hall of Fame in 1986.
We have a long history of successful handling of construction and surety matters, such as:
Structural/Mechanical Design and Failure – When a lawsuit is filed regarding an alleged structural or mechanical design flaw in a construction project or other concern, the litigation involves very technical aspects of the law and detailed questioning of expert witnesses on engineering and other matters. Our attorneys have the knowledge and experience to present the best case possible.
Construction Delay – While construction delays can sometimes seem inevitable, they have a serious economic effect. Litigation in this area centers on whether or not the delay was excusable, and if not, what compensation should be awarded the injured party.
Indemnity Actions – When more than one defendant is liable for damages to a plaintiff, an indemnity action to obtain compensation or protection against damage or loss may arise between the defendants. Our attorneys have years of experience handling this type of litigation.
Mechanic Lien Enforcement – A mechanic lien or construction lien is a security interest in property that is held by an individual who has contributed labor and/or materials to the improvement of the property. If there is a dispute regarding payment or other terms of the contract, the individual holding the lien may enforce it through a foreclosure proceeding similar to a mortgage foreclosure.
Coal Reclamation Bonds – Coal mining operators are required to post a bond to the government to ensure that proper reclamation takes place after the mining is complete. The bonds are required by the Surface Mining Control and Reclamation Act of 1977. These can take the form of corporate surety bonds, collateral bonds, and self bonds, available to corporations who meet certain financial requirements. We have the knowledge and experience necessary to guide your company through this process.
Construction Payment and Performance Bonds – These are types of surety bonds issued by a bank or an insurance company as a guarantee of performance by a contractor. Should a contractor fail to perform satisfactorily, for instance according to the specifications laid out by a developer, the issuer of the bond agrees to make the developer whole, up to the amount of the bond. "Payment and performance bonds" also guarantee that the contractor will pay agreed-upon labor and materials costs.
CS&S has served small, medium, and Fortune 500 clients, as well as individual clients throughout Kentucky, Southern Indiana and Ohio for more than 50 years. CS&S has a sterling reputation as well as years of experience in such areas as litigation, business and commerce, securities, environmental law, insurance, personal injury, and estate planning. For a full listing of the fields of law CS&S practices please visit our Practice Areas section.
CS&S has top ranked lawyers in every field in which it provides services to its clients. Of note is the fact that we're a Martindale-Hubbell "A" rated firm, the highest peer-rating available to any law firm. CS&S is also recognized for its highly professional legal standards in the Bar Register's Preeminent Lawyers™. Though we are proud of these accolades, we draw the most satisfaction from delivering successful results to our clients. We conduct ourselves with the utmost professionalism and maintain rigorous ethical standards.
Since CS&S represents both plaintiffs and defendants, our attorneys are able to hone their skills in both prosecuting and defending cases, which is a tremendous value add for our clients no matter which side of a particular case they are on. For decades, CS&S has successfully navigated the intricate corridors of the law on behalf of clients like you. We have also spent decades mapping the legal terrain and developing our vast experience, knowledge and connectivity within the legal community that we are happy to share with our clients to achieve the results they deserve.
Our practice believes in precise implementation of the law with respect for its countless distinctions and complexities. That said, we can also bring considerable force to the table. At CS&S, we believe our strength is our people.
We look forward to learning about your legal needs and exploring what CS&S can accomplish on your behalf.