Kevin H. Hudson
Georgia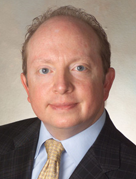 Hudson Lambert Parrott Walker, LLC
Fifteen Piedmont Center
3575 Piedmont Road, Suite 850
Atlanta, GA 30305
Tel: 404-554-8183

Email:
khudson@hlpwlaw.com
Web:
www.hlpwlaw.com
Mr. Hudson is considered a Top Construction Lawyer and a Top 100 Trial Lawyer in Civil Cases. These honors are based on his national success on behalf of clients in hundreds of state and federal jury trial, arbitrations and administrative hearings. Mr. Hudson focuses on the construction industry, the defense of officers, directors and other professional (including banking professionals), and counseling shareholders, partners, and business owners in disputes involving corporate management and control. Mr. Hudson's wide breadth of knowledge and experience covers complex commercial litigation, risk management, business torts, contract disputes, insurance issues and general business law.
Mr. Hudson provides operations counsel and dispute support for many top ENR construction and design firms and developers throughout the Southeast. As both a legal counselor and an advocate, Mr. Hudson advises general contractors and other construction industry participants on legal issues ranging from day to day operations, to drafting AIA construction contracts, to litigation and arbitration.
In the representation of officers, directors and professionals, Mr. Hudson routinely represents banks, bank officers and bank directors in a variety of claims including lender liability, breach of duty, negligence and breach of contract. Mr. Hudson has extensive experience representing officers and directors of failed banks in claims brought by the FDIC. Mr. Hudson's legal experience extends to a variety of other areas including general business disputes, disputes involving corporate management and control, claims for breach of contract and negligence, personal injury and wrongful death, real estate disputes, and shareholder disputes.
Mr. Hudson is a seasoned first-chair trial attorney who consistently gets good results for clients in complex, high dollar business disputes.
Recognition:
Premier 100 Designation – American Academy of Trial Attorneys
Super Lawyers 2008-Present
Top 100 Civil Trial Lawyers – The National Trial Lawyer
Top Rated Lawyer in Construction – The American Lawyer
The American Trial Lawyers Association – Top 100 Trial Lawyers: Georgia
Georgia Trend Legal Elite 2012
The Fellows of the American Bar Association
At Hudson Lambert Parrott Walker we share the entrepreneurial spirit and commitment to excellence of our clients in the construction industry. HLPW attorneys regularly represent general contractors, owners, developers, designers and large specialty contractors in complex construction projects. We have decades of experience assisting and advising our clients in connection with a wide array of complex projects in both the public and private sector.  Our construction lawyers have helped structure some of the largest development and construction projects in the Southeast. We routinely advise our clients on complex claims arising out of heavy industrial, commercial, transportation, institutional, hospital, mixed-use and multi-family projects. Our representation ranges from drafting the contract documents to resolving the disputes. Because of our extensive experience in every aspect of construction law, operations and contracts, HLPW provides our clients with a proven, pragmatic approach to dispute resolution. We recognize the significant drain, both in time and resources, disputes place on our clients.  Therefore, our focus is to craft resolutions that are swift and economically efficient. We provide evaluative handling of matters with a focus on crafting creative and successful solutions to complex problems.  However, in the event resolution cannot be achieved, our attorneys are experienced litigators equipped to protect the interests of our clients.
We use a proprietary task-based model that allows us to communicate with our clients about any matter in real time. Clients can track the schedule and costs of our work in the same way  they would on their projects, including on our clients' mobile devices.
Our construction litigators successfully litigate and arbitrate disputes nationally, having tried or arbitrated hundreds of cases in more than 20 different states. We have the experience, resources and bench depth to handle any size construction project from planning to dispute resolution.
Construction Claims and Disputes: Our attorneys serve as regional and national counsel to the construction industry's leading members.  HLPW attorneys are experienced in all types of construction claims and disputes including contract disputes, delay/inefficiency claims, performance failures, terminations, construction defects, bid and procurement disputes, lien and bond claims, warranty claims, defective plans and specifications claims, design errors and omissions, differing site conditions, minority contracting, joint venture disputes, negligence claims, claims arising from natural disaster and construction accident claims. Our attorneys have also handled a multitude of disputes with federal, state and local governments. We have tried or arbitrated hundreds of matters in state and federal courts, arbitration tribunals and administrative law proceedings across the United States.
Contract Drafting and Recognizing Risks: Our clients benefit from Hudson Lambert Parrott Walker's many decades of experience in the construction industry because we work collaboratively with our clients to avoid the pitfalls that can set a project back and lead to a prolonged dispute. This experience begins with our insights at the contract drafting stage and continues if and when disputes begin to arise. HLPW attorneys are recognized as thought leaders in the US regarding construction contracts and their evolution. To stay ahead of the curve in the industry, our attorneys serve as liaisons to the AIA Contract Documents Committee and have lectured across the United States on emerging contract forms including documents relating to Building Information Modeling and Integrated Project Delivery. In addition to this valuable work, our attorneys regularly serve as general counsel to construction industry clients. We counsel industry participants, regardless of size and scope, regarding risk management practices that are tailored to the client's specific needs. We understand the value of a cost-effective resolution we, in turn, employ creative strategies to minimize disputes before they arise. Because of the collective experience of our team, HLPW has the tools to bolster our clients' ability to succeed in those instances when disputes cannot be avoided.  Our attorneys are veteran litigators and arbitrators and we help our clients navigate those difficult processes. HLPW can help keep you focused on your business and not on legal disputes.,
Insured Claims: Recognizing our strength in the construction industry, we are panel counsel to a number of prominent insurers. Our attorneys are well versed in insured claims involving damage to person and/or property. In recent years, a disproportionate number of these claims have arisen in the multi-family residential setting including condominium buildings. The firm routinely represents general contractors in HOA disputes. These types of disputes generally involve multiple trades requiring an understanding of how a building is put together and coordinated. HLPW attorneys have practical experience from years of work on actual construction sites. We bring a practical understanding that is valued by our clients and insurers and drive cost effective results.
HLPW is a law firm built on national success in trials and arbitrations for the construction, commercial banking and insurance industries.
With offices in Georgia and South Carolina and attorneys licensed throughout the Southeast, we are dedicated to serving client needs and achieving client success.