Mark D. Gruskin
Colorado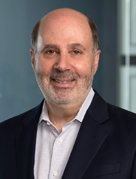 Senn Visciano Canges P.C.
1700 Lincoln Street
Suite 4300
Denver CO 80203
Tel: 303-298-1122

Email:
mgruskin@sennlaw.com
Web:
www.sennlaw.com
Mark's practice primarily focuses on construction law (both transactional and litigation) and alternative dispute resolution. He is counsel for many construction industry clients, including owners (both public and private), developers, prime contractors, construction managers, specialty trade contractors, subcontractors, suppliers and manufacturers.
His transactional work involves all phases of negotiating and drafting contracts, subcontracts and purchase orders and assisting clients in responding to RFPs.
His construction litigation focuses on prosecuting and defending claims that include contract disputes, delay, acceleration and scheduling issues, construction defects, differing site conditions, mechanic's lien and public works claims and bid protests before state and federal courts, arbitration (sole arbitrator and arbitration panels) and governmental boards.
Representative work includes clients who work on public, private and P3 construction projects involving commercial, infrastructure (heavy highway, roadways, tunneling, airports, transportation and wick drains), industrial, institutional, alternative energy and residential projects.
Mark is a member of the construction industry panel of arbitrators of the American Arbitration Association and has served as a sole arbitrator and arbitration panel member in construction related arbitrations. He has experience as a court appointed and private mediator in construction and commercial disputes.
Mark assisted in passing legislation of interest to the construction community, including drafting key portions of the Colorado statute limiting risk transfer/indemnification in construction contracts and payment bonding requirements for P3 construction projects. He is a frequent author and lecturer on construction law, including contracts, litigation, Colorado mechanic's lien and public works law and other related topics.
Recognition, Awards and Memberships:
SuperLawyer in Colorado for construction litigation matters for 2009, 2010 and 2013-2020
Selected by his peers for inclusion in the 2016-2021 editions of The Best Lawyers in America© in the field of construction law
Fellow of the Construction Lawyers Society of America
The SVC construction law practice includes representation of clients from many facets of the construction industry, including public and private owners, developers, general contractors, construction managers, homebuilders, specialty trade contractors, subcontractors, suppliers and trade organizations.
Our work for our construction industry clients includes drafting, negotiating and analyzing contracts, claims preparation and negotiation, dispute resolutions in state and federal courts, arbitration, contract board of appeals, governmental agency and mediation settings, enforcement of mechanic's lien and payment bond rights (Miller Act, public and private work), construction and design defects and bid protests.
We have represented clients in a vast range of construction settings, including commercial, industrial, public works, military, hotels, sports facilities, hospitals, highway, paving, bridges, tunnels, wastewater sanitation, schools, casinos, resort, multi-family, mixed-use and residential projects.
We are more than just a Law Firm. The goal of Senn Visciano Canges P.C. is to provide our clients with a professional and ethical business relationship. We believe that our clients are best served by fostering a team approach with lawyers and clients to resolve their legal needs and we work closely with them and each other to ensure success in each relationship.