Matthew R. Johnson
New Hampshire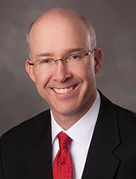 Devine, Millimet & Branch
111 Amherst Street
Manchester, NH 03101
United States
Tel: (603) 695-8727

Email:
mjohnson@devinemillimet.com
Web:
www.devinemillimet.com
Most of my work is with clients in all phases of construction projects. I help with reviewing, editing and finalizing construction contracts for public and private owners, general contractors, construction managers, and subcontractors.  I assist these same groups during the projects if disputes arise.  Finally, I represent parties seeking payment on projects through mechanic's lien and bond claims and I represent parties bringing or defending against defective construction or breach of contract claims.  Even if one or more parties files for bankruptcy, I can assist in that process as well.
I believe strongly in being an active member of the community. I am the 2021 Chair of the Associated Builders and Contractors NH/VT Chapter and a member of the AGC of NH legislative affairs committee. I also chair the Manchester City Library Foundation and volunteer my time for the New Hampshire Veteran's Cemetery. Also outside of work, I enjoy tennis, skiing, and cooking.
Representative Matters:
Negotiated comprehensive resolution of a zoning dispute between an airport and a municipality
Negotiated construction contract for multi-million dollar municipal project
Defended local construction company against lawsuit by multi-national trucking company
Won trial court victory for general contractor over defective field conditions
Regularly represent national insulation contractor in New Hampshire
Secured payment for contractor creditor in large bankruptcy reorganization
Outside general counsel to modular construction contractor
Our experienced construction and land use law team works with developers, public and private owners, contractors, subcontractors, suppliers, architects, engineers, lenders and insurers. We assist in all phases of the project from approvals and development to contract drafting and pre-construction activities through project close-out and warranty claims. We provide efficient and practical solutions and work hard to help avoid litigation. Our team works equally hard to help you win the litigation if that becomes necessary.
Contract Review, Negotiation, and Drafting
We regularly assist parties at all levels of the construction project with reviewing, negotiating, and drafting prime contracts, subcontracts, and supplier agreements. We are familiar with all the major form contracts, including AIA, ConsensusDocs and EJDC contract documents.
Mechanic's Liens and Bond Claims
We have extensive experience asserting and defending against mechanic's lien claims and bond claims in courts throughout New Hampshire and Massachusetts. In addition, we have experience addressing priority fights between lienholders and secured creditors and asserting lien rights in bankruptcy proceedings.
Breach of Contract and Warranty Claims
We advise clients on bringing and defending against breach of contract claims including how best to prepare the documentation necessary to prevail in such disputes. We also assert and defend express and implied warranty claims.
Public Bidding
We assist public entities in responding to challenges to their bidding procedures including complying with Right-to-Know requests. We also assist bidders with evaluating and then asserting bid protests to the appropriate authority.
Construction and Design Defect Claims
Our team regularly represents parties asserting and defending against construction and design defect claims. We represent self-insured and insured parties and are panel counsel to several major insurance carriers.
Arbitration
Our team has depth and experience representing contractors and owners in both AAA and privately initiated arbitration proceedings. We even have been retained to act as the arbitrator in such disputes.
Land Use Advocacy
Our team represents owners, developers, and abutters in all phases of the project approval process, from the local land use board to the Supreme Court.  We assist clients in obtaining required site plan and subdivision approvals before local planning boards and variances and conditional use permits before local zoning boards. We also represent clients before the superior courts and Supreme Court when a local board decision has been or needs to be appealed. We also represent abutters to ensure the local boards adequately address issues they many face as abutters to a development project.
Eminent Domain and Tax Abatement Litigation
We have more than forty years of successful eminent domain litigation experience.  Recently we obtained the largest eminent domain verdict in New Hampshire state history.  Our team regularly represents owners who seek to challenge the state's award of compensation for taking of private property.  We also represent individuals, entities, and municipalities in complex tax abatement challenges, including cases raising constitutional challenges.
Working from our historic headquarters building in Manchester, New Hampshire, and our satellite offices in Concord and Portsmouth, New Hampshire, we serve individuals, businesses, and nonprofits in the areas of business & commercial litigation, construction litigation, criminal law, employee stock ownership plans (ESOPs), divorce & domestic relations, employment consulting and litigation, healthcare, insurance defense, intellectual property litigation, medical & professional malpractice, personal injury, probate litigation, real estate, ski defense litigation, tax, utilities, bankruptcy and collections work, estate planning, and all aspects of corporate law, including finance and business formation and mergers and acquisitions.