Melissa Jane Lee
Tennessee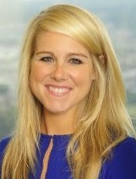 Manier & Herod
1201 Demonbreun Street, Suite 900
Nashville, Tennessee 37203
United States
Tel: 615-742-9372

Email:
mlee@ManierHerod.com
Web:
www.manierherod.com
Melissa Jane Lee is a principal with Manier & Herod practicing primarily in the areas of construction law, surety law, and general insurance coverage and litigation.
In 2007, Ms. Lee graduated magna cum laude from the Clemson University Honors College at Clemson University in Clemson, South Carolina, where she received a Bachelor of Science in Political Science. Ms. Lee received her Juris Doctor, summa cum laude, from the University of Tennessee College of Law in 2010. During law school, Ms. Lee concentrated on Advocacy & Dispute Resolution, which allowed her to participate in the law school's Advocacy Clinic. Ms. Lee was the Managing Editor of Transactions: The Tennessee Journal of Business Law and Vice President of the Student Bar Association.
Ms. Lee is a construction surety lawyer and has represented numerous clients with respect to every aspect of surety law, including takeovers and relets, bond claim analysis, bankruptcy matters and litigation in various courts in the Southeast. Ms. Lee also represents clients in matters involving general construction law and miscellaneous surety bonds. Ms. Lee has the unique perspective of being both a litigator and a transactional attorney, having both courtroom and arbitration experience and having represented clients in large scale workouts. Additionally, Ms. Lee assists insurers with preliminary coverage analysis and coverage dispute litigation involving a variety of insurance policies, from commercial general liability policies to fidelity bonds.
Ms. Lee is a frequent speaker at industry conferences and is currently Vice-Chair of FSLC's Construction Law Subdivision. Ms. Lee is a graduate of the TIPS Leadership Academy and has been recognized as a "Rising Star" in the area of insurance coverage by Mid-South Super Lawyers, a Thomson Reuters business, since 2013.
Education
University of Tennessee College of Law

J.D., summa cum laude, Order of the Coif, 2010

Clemson University

B.S., magna cum laude, Clemson University Honors College, 2007
Bar Admissions
Tennessee Supreme Court
U.S. District Court for the Middle District of Tennessee
U.S. District Court for the Western District of Tennessee
U.S. District Court for the Eastern District of Tennessee
U.S. District Court for the Eastern District of Arkansas
U.S. District Court for the Western District of Arkansas
Manier & Herod attorneys in Nashville have excelled in representing numerous clients in construction-related disputes for several decades.
The firm advocates for local, regional, national and international clients in all phases of the construction process. This clientele includes owners, major building and highway contractors, subcontractors in all trades, and heavy equipment and material suppliers, with an emphasis on large private and government projects.
Our experienced attorneys are knowledgeable allies for clients dealing with issues such as:
Withheld payments
Lien claims
Defective work
Defective design
Delay claims
Modifications and equitable adjustments
Founded as Manier & Crouch in 1914, Manier & Herod has become one of Tennessee's oldest, most trusted law firms.
The firm's strong commitment to providing quality legal services for clients and the Nashville community and to the legal profession continues to this day.
Manier & Herod's reputation for consistent success is directly attributable to its full complement of knowledgeable, versatile lawyers. These accomplished legal professionals are regularly called upon to share their unique insights with their peers at national conferences, as well as at state and local seminars, while serving in top leadership positions of many professional associations. Our attorneys have also assisted state representatives in drafting new legislation, much of which is now codified by statute.
Manier & Herod is dedicated to maintaining the tradition of excellence established by its founders and to providing quality legal counsel to clients through innovation and participation in legal development.