A. Michelle Campney
Oklahoma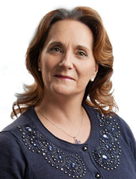 Cheek & Falcone, PLLC
6301 Waterford Boulevard
Suite 320
Oklahoma City, OK 73118
Tel: 405-286-9674

Email:
mcampney@cheekfalcone.com
Web:
www.cheekfalcone.com
A. Michelle Campney represents companies in a wide range of business litigation and transaction matters with an emphasis on the construction industry. She represents developers, owners, general contractors, subcontractors, and vendors.  She is also active in health care-related matters representing providers in transactional matters and in negotiation as well as regulatory and investigative matters. She is often retained for wealth transfers through estate planning and succession planning.  She represents Powerball Lottery winners. 
Her practice includes representation of small businesses in litigation, contract review, business creation, stock and assets sales, real estate transaction and business consulting as well as numerous construction companies and small businesses in arbitration and litigation of a wide variety of construction and business law issues.
Prior to entering private practice, Michelle gained valuable experience serving as a clerk for U.S. Magistrate Judge Doyle W. Argo in the Western District of Oklahoma. A complement to her litigation practice, she has extensive experience in research and writing at both the trial and appellate levels.
Michelle serves as the attorney for Journey of Hopes and Dreams Foundation, a foundation that seeks cures for childhood diseases including juvenile diabetes, asthma and cancer through the funding of projects.
Born in Tahlequah, Oklahoma, she graduated from high school in Poteau, Oklahoma. Campney lives in Oklahoma City. In her free time, she enjoys traveling, studying history and ballroom dancing.
Whether in business or personal legal matters, we know that you expect and deserve to receive efficient and effective results from professional and experienced attorneys at a reasonable cost. At Cheek & Falcone, PLLC, that is what we deliver. Our clients'​ problems and goals are our problems and goals, and we understand they are real issues affecting real people. This is why we have been voted one of the top 5 Best Commercial Law Firms by okc.biz for two years in a row.
Many of our attorneys have been practicing together since 2000, and some have worked together for longer than that. Our clients receive the benefit of our many years of combined legal experience, our best judgment on the most effective and economical way to achieve or protect your interests, and the utmost integrity and diligence in accomplishing those results.
We value our personal relationships with our clients, colleagues, co-workers, families and community. We will at all times work to strengthen and grow those relationships. We appreciate every opportunity to earn the trust, respect and friendship of those we deal with. We look forward to demonstrating these qualities to you.