Murphy J. Foster, III
Louisiana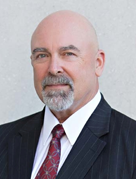 Breazeale, Sachse & Wilson, L.L.P.
One American Place
301 Main Street, Suite 2300
Baton Rouge, LA 70801
Tel: (225) 381-8015

Email:
murphy.foster@bswllp.com
Web:
www.bswllp.com
Murphy Foster is a partner in the Baton Rouge office of Breazeale, Sachse & Wilson, L.L.P. and a member of the firm's Management Committee. His principal areas of practice include construction litigation and employment and traditional labor law. He brings over 35 years of experience representing businesses in Construction and Labor matters and has successfully litigated a number of high profile construction and employment cases throughout the country.
Mr. Foster is the former Chairman of the Labor & Employment Law section of the Louisiana State Bar Association and is a member of the Construction Industry team as well as the Labor & Employment Practice section at Breazeale, Sachse & Wilson.
Mr. Foster has been selected by his peers to be included in the "Best Lawyers in America" for his work in the practice areas of construction, labor law-management and litigation, and was selected "Lawyer of the Year" in Labor Law – Management in Baton Rouge by The Best Lawyers in America® 2017. Mr. Foster is also recognized by Chambers, USA, for his expertise in both the areas of construction and labor & employment law. Chambers defines Mr. Foster as a "very savvy" practitioner, who "gets good results for his clients" with an "aggressive litigation reputation" and respected through the region. Mr. Foster was also named to America's Leading Business Lawyers as "the best known labor and employment attorney in Baton Rouge" and Who's Who Legal as "one of Louisiana's top flight labor lawyers."
As General Counsel to the Louisiana Associated General Contractors, the Pelican Chapter of the Associated Builders' and Contractors, Louisiana Asphalt Pavement Association, and Concrete & Aggregates Association of Louisiana, Mr. Foster is also respected for his extensive experience in litigating large construction related disputes. Chambers describes Mr. Foster as, "An experienced, assertive attorney" who "puts a bit of fear into opponents." Mr. Foster is a charter member of the Construction Lawyers Society of America (CLSA).  Last year he received the 2018 Distinguished Speaker Award and Breazeale, Sachse & Wilson, L.L.P. was awarded the CLSA Law Firm of the Year Award.
The construction industry practice group at BSW represents a broad range of clientele from all facets of the construction industry in matters of contract negotiation, claims avoidance, claims preparation, construction litigation in federal and state venues, as well as mediation and arbitration.
While litigation is often the result of a construction industry claim, claims avoidance is always preferred. Thoughtful drafting of construction contract documents is most often the best way to avoid the common disputes which arise in any construction project. Nevertheless, disputes will arise. When this happens, the members of the construction industry practice group have extensive litigation experience at all levels in numerous courts of law. Additionally, our firm has had much success in alternative dispute resolution, specifically mediation and arbitration. We know that successful conclusions are at the heart of all construction projects.
Our construction industry lawyers work closely with the BSW environmental group to provide our clients with the highest quality counseling on a variety of environmental matters. With the growing complexity of environmental laws, the construction industry has become more sensitive to environmental issues, including air, water, solid and hazardous waste, super fund, non-hazardous oil field waste, underground storage tanks, wetlands, endangered species, land use and development, insurance coverage litigation, natural resources, oil pollution, coastal zone management and restoration, forestry management, aquaculture and environmental justice.
As general counsel for the American Council of Engineering Companies of Louisiana, Concrete and Aggregates Association of Louisiana, Louisiana Association of General Contractors, and the Pelican Chapter of Associated Builders and Contractors, BSW has also developed a unique position in the construction industry to draft, lobby or respond to the latest construction industry sponsored legislation by representing a variety of clients involved in both public and private construction projects.
The construction industry practice group understands the unique issues which face construction companies in Louisiana. Our attorneys have practiced before numerous federal, state and local courts and administrative bodies throughout the Southern United States. Lawyers within our group are licensed to practice in numerous states and have been authorized to practice on a pro hoc vice basis in many others. At BSW, we know that winning—whether through a pretrial settlement or at the trial and appellate level—is critical.
The Firm is listed in Chambers USA America's Leading Lawyers for Business as a leading firm in the area of Construction.
Established in 1928 in Baton Rouge, Breazeale, Sachse & Wilson, L.L.P. ("BSW") is one of the oldest law firms in the state of Louisiana. We take great pride in our long history of client service. With more than 70 attorneys, the firm is among the largest firms in the state and one of the larger law firms in the South. BSW's clients range from individuals and start-up companies, to Fortune 500 corporations, governmental entities and not-for-profit institutions.
Further, one of the hallmarks of the firm is its devotion to providing the highest quality of legal services to our clients in a manner consistent with their objectives and cost concerns and in a personalized environment that facilitates the mutual trust and respect necessary for a successful attorney-client relationship. The firm continually achieves this objective by implementing an integrated team approach. This team approach enables clients to call upon the guidance of any and all of our attorneys whose experience in various legal and business matters spans many disciplines. In this manner, we are able to provide our clients with specific and in-depth advice that they require in order to achieve their goals.
Since the firm was established, two standards have remained constant: to strive for legal excellence and to be involved in the communities in which we work and live. The members of our firm have served or now serve as presidents, directors, and officers of community and business organizations. Past and present members of our firm have served the city and state as appointed or elected officials. BSW attorneys are active in Bar Activities, having served as officers and directors in the American, Louisiana, Baton Rouge and New Orleans Bar Associations. Our attorneys have been leaders in numerous business associations serving as Chairs of the Board of Directors of local Chambers of Commerce and the State Chamber of Commerce. The firm maintains a staff of highly trained legal assistants, including Certified Public Accountants, and our employees use the most advanced systems and equipment available to deliver an effective and economical legal product with a focus on client service.
Simply stated, our primary focus is growing and protecting each client's business. We routinely advise businesses on numerous operational and ownership issues, assisting them in anticipating issues that may be encountered in pursuing their business and corporate strategies. Whether it is negotiating contracts, advising on management restructures or assisting in the purchase or sale of a business, our attorneys possess the skill set to help our clients achieve their goals.
Murphy Foster is described as a "great advocate," by clients,who consider him an "exceptional communicator, strategist and litigator." He handles a variety of construction disputes for his contractor clients.