Paul Sheely
Oregon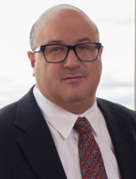 Smith Freed Eberhard
111 SW Columbia Street
Suite 800
Portland, OR 97201
Tel: 503-227-2424

Email:
PSheely@smithfreed.com
Web:
www.smithfreed.com
Paul's practice is focused on defending general contractors, real estate developers, and specialty subcontractors in construction defect related litigation in both Oregon and Washington.
His litigation experience spans 25 years in the areas of construction defect litigation and appellate work in both state and federal court. Paul is known for his expertise in defending design professionals in malpractice claims as well as defending builders against property owners in construction-related claims.
Prior to joining Smith Freed Eberhard, Paul worked for several years as a general litigator focusing on criminal defense as well as a wide range of civil litigation both at the trial and appellate level. Paul has extensive experience in all phases of litigation including pre-trial practice, trial practice, and appellate work.
Education:
Northern Illinois University, College of Law, J.D., DeKalb Illinois, 1991
Central Washington University Ellensburg Washington, Bachelor's degree in Construction Management Technology, 1987
Columbia Basin College, Pasco WA., Associate Degree in Engineering Technology, 1979
Professional Certification & Accolades:
Member, Oregon State Bar Association
Member, Washington State Bar Association
Admitted, United States District Court, District of Oregon
Admitted, United States District Court, Western District of Washington
Black Belt Trial Advocacy Training Program Graduate
Best Lawyers in America – 2019 – 2021
Oregon Super Lawyer – 2018 – 2020
California and Illinois State Bar Associations (Inactive)
From the moment we opened our doors, Smith Freed Eberhard has been fearlessly pushing the edge of what's possible for our clients. We've carefully cultivated and developed specialties in our practices and our people to give you the very best: formidable expertise, strategically creative thinking, and litigation guideline adherence. We are your champion, keenly focused on understanding your situation, solving your challenges, and achieving your goals.
Our construction defect team is highly skilled in defending all types of defect claims. This includes: Construction Company Owners / General Contractors / Subcontractors / Developers / Product Liability. We have the specialized knowledge to defend all of the following trades: Carpenter & Framer / Cement & Concrete Finisher / Construction Laborer / Construction Foreman / Electrician / Estimator / Flooring Installer / General Contractor / HVAC Tech / Kitchen Designer / Landscaper / Mason / Painter / Pipelayer / Plumber / Roofing Foreman / Roofing Laborer / Roofing Mechanic / Safety Manager / Sheet Metal Worker / Welders.
The cornerstone of our practice is the representation of developers, general contractors, and select specialty subcontractors in construction defect litigation. We represent developers and contractors throughout Oregon and Washington. The types of clients we represent are involved in developing and building residential communities as well as commercial developments. Their projects include high end custom homes, high density apartments and condominiums, commercial malls, large scale retail outlets, schools, stadiums, and athletic arenas.
Over the years, we have developed a "personal counsel" approach which has allowed us to establish and maintain longstanding relationships with our contractor clients. Using this personal counsel approach, we help develop risk management policies and procedures for our clients. We routinely provide advice and counsel regarding the numerous and often complicated legal problems that arise in the day-to-day operations of our clients' construction businesses. Our personal approach and willingness to get to know each specific business is valued by our clients because we get to know them and their operation. Ultimately, we can anticipate day-to-day issues that are unique to each client.
For more than 30 years Smith Freed Eberhard has been the leader in insurance defense litigation in Oregon and Washington. We believe that successful litigation results are a blend of both art and science. Our innovative litigation analytics, legal project management, and client service have put us at the forefront of litigation management and at the top of many insurance companies' defense panels.
Our focus on up-front and early case evaluation, settlement, timely reporting, and guideline adherence through litigation analytics is why insurance carriers throughout the world choose SFE to defend their insureds in Oregon and Washington. We work skillfully and cost-effectively to find a favorable resolution to your litigation challenge.
The attorneys at Smith Freed Eberhard are dedicated, energetic advocates who always look for the right solution to our clients' problems, and the most efficient manner of solving them. We attempt to resolve cases at the earliest point possible, by settlement or by using alternative means of resolution; but we realize that not all cases can be resolved outside of the courtroom. Our experienced trial lawyers are prepared to represent our clients in the courts when necessary.
"Smith Freed Eberhard provides the expertise, technology and resources of a large law firm while treating each case and insured as a unique set of circumstances while defining the most beneficial outcome for both."