Randy J. Heller
New York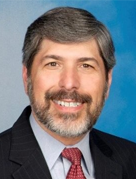 Gallet Dreyer & Berkey, LLP
845 Third Avenue
5th Floor
New York, NY 10022-6601
Tel: 212-935-3131, Ext. 302

Email:
rjh@gdblaw.com
Web:
www.gdblaw.com
​For over forty years, Mr. Heller has specialized in construction law and litigation, representing some of the largest and most successful contractors in the nation. His clients have been involved in the rebuilding of the World Trade Center site; the extension of NYC subway lines; the building of the new Yankee Stadium and Citi Field; and the renovation of major bridges, roadways and water pollution plants, among other notable projects.
He has been a regular moderator and panelist for Lorman Seminars, teaching other lawyers and contractors about construction law, claims preparation and the intricacies of mechanic's liens and payment and performance bonds. He has taught construction law at the C.W. Post campus of Long Island University and consulted with the NJ legislature on their revision to the NJ Lien Law. Mr. Heller is also the author of a well-read and informative construction law blog.
In 2009, Mr. Heller was selected to be a Member of the Construction Industry Arbitration Panel of the American Arbitration Association. This is an elite designation open to only the most accomplished experts in the construction community. He is annually selected as a Super Lawyer and a Best Lawyer in America.
Recognition:
U.S. News & World Report's Best Lawyers® has named Randy J. Heller NYC's "Lawyer of the Year" for excellence in Construction Litigation in 2020.
His firm has achieved a National Tier 1 Best Law Firm Ranking for its Construction Law practice by the U.S. News & World Report since 2015.
Selected to become a Fellow of the Construction Lawyers Society of America, an invitation only construction lawyer honorary society.
Selected as a "Super Lawyer" every year since 2008. This is an honor given to fewer than five percent of the state's most respected attorneys.
Selected as among "Best Lawyers in America"
Professional Associations and Memberships:
Member of the Construction Industry Arbitration Panel of the American Arbitration Association
New York State Bar Association – Real Estate Section, Construction Law Committee
New York City Bar Association
Gallet Dreyer & Berkey, LLP is home to one of the most experienced and effective construction law and construction litigation practices in the New York area.
The firm annually receives a Tier 1 designation—the highest level of honor—in its specialization in construction law, from the U.S. News & World Report ranking of law firms throughout the country. GDB's Randy J. Heller, head of the construction law practice, has been named by U.S. News & World Report's Best Lawyers® NYC's "Lawyer of the Year" for Construction Litigation in 2020.
We represent contractors, owners, and developers in all stages of a construction project. Our construction-related services include:
Construction Disputes and Litigation
Zealous, intelligent representation in disputes arising out of commercial and large-scale high-rise residential projects, as well as substantial public construction projects, is central to our construction law practice. We have extensive experience in handling practically any type of dispute including:
Bid stage disputes
Delay and extra work claims
Foreclosure actions
Contract balance and change order claims
Construction Agreements
We provide guidance and direction in drafting and negotiating virtually any construction agreement including:
Construction contracts
Subcontracts
Construction management agreements
Joint venture and partnership agreements
Architectural and engineering agreements
Consultant agreements
Construction Advising
We are able to provide informed insight on how best to approach business ventures, through our over thirty years of experience in the field of construction law. From initially selecting a legal business structure to executing and completing a project, our goal is to provide guidance that yields time savings, efficiency, and maximized profits for our clients.
Gallet Dreyer & Berkey, LLP is considered to be one of New York City's leading law firms. Our firm has earned the highest client review rating possible from Martindale-Hubbell®.
This rating is only earned by attorneys and firms with the foremost legal skills and highest ethical standards. Each of our partners is greatly respected in his or her area of practice. As a result, we are able to provide clients with a superior work product rivalling that of larger firms, while maintaining the reasonable rates and personalized service of a smaller firm.
GDB was founded in 1978. At that time, our practice was focused on real estate law. We have since expanded into 19 other complementary practice areas. Our firm currently employs 31 attorneys.
Our firm has achieved a National Tier 1 Ranking for its Construction Law practice every year since 2015 in the U.S. News & World Report's Best Law Firms Edition. Our clients include businesses that have a need for sophisticated representation. We have handled discreet matters for Fortune 500 companies and other public companies. We also serve individuals, offering specialized legal services in the areas of real estate, tax, trusts and estates, corporate finance and securities, and litigation, among others.