Richard E. Schellhammer
Texas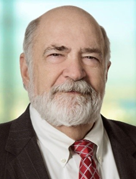 Underwood Law Firm, P.C.
1008 Macon Street
Suite 101
Fort Worth, TX 76102
Tel: (817) 885-7529

Email:
res@uwlaw.com
Web:
www.uwlaw.com
Richard Schellhammer focuses his practice on construction law and business litigation, with an emphasis on design professional malpractice defense and commercial and residential construction litigation.
Richard has experience in all aspects of the construction process, including negotiation and preparation of design and construction contracts, risk allocation, and project management. He litigates and arbitrates disputes involving design and construction errors, delay claims, building performance problems, lien and bond claims, collection of construction funds, and termination issues.
He has represented clients on projects involving manufacturing facilities, residential developments and subdivisions, public facilities, wastewater treatment facilities, jails and courthouses, underground utilities, high-rise buildings, multi-family residential projects and numerous other types of commercial and residential projects.
Richard actively participates in the alternative dispute resolution process and has served as a mediator and arbitrator in disputes with varying levels of controversy.
Richard is also a frequent speaker on construction matters and has authored papers on construction contract issues, matters involving mechanic's liens, and risk allocation among design professionals and contractors. He is actively involved in numerous legal and industry associations, including the State Bar of Texas Construction Law Section and the Dallas and Tarrant County Bar Association Construction Law Sections.
Richard served in active duty in the United States Army from 1970-1982. He remained in the Army Reserves until 1994. Richard was born in New York City.
Underwood's Construction Law Practice Group represents businesses and individuals in relation to both residential and commercial construction. For decades, Underwood's attorneys have represented architects, engineers, design professionals, contractors, subcontractors, construction managers, owners, developers, sureties, material fabricators, suppliers, and governmental entities in a wide variety of construction-related matters.
Our construction attorneys handle both transactional and adversarial issues.  Among other things, we assist with construction financing, contract negotiation and drafting, contract interpretation and compliance.  We also assist when a construction related dispute arises. We help our clients analyze and investigate disputes and find efficient and effective solutions. If a dispute cannot be resolved without legal intervention, our attorneys have considerable experience handling complex construction litigation, mediation, and arbitration. We regularly represent parties in federal and state trial and appellate courts, private and court-directed mediation, private and AAA-sponsored arbitration.
As a century-old law firm, we are committed to timeless values and standards that will continue to be the benchmark by which we measure our success: integrity in all things, service to our community, a keen responsibility to our clients and colleagues.
The Underwood Law Firm, P.C. ("Underwood") has been providing legal services to the people of Texas since 1912. With a solid foundation in the long-standing traditions of excellence and commitment to the highest ethical standards, Underwood is a respected legal provider in the community and the state. With offices in Amarillo, Fort Worth, Lubbock, and Pampa, Underwood enjoys the confidence of some of the largest employers in the area and the respect of distinguished firms and leaders throughout Texas.