Rick L. Stacey
Idaho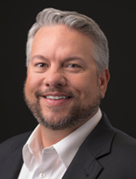 McConnell Wagner Sykes + Stacey PLLC
827 E. Park Blvd
Suite 201
Boise, Idaho 83712
Tel: 208-994-5029

Email:
stacey@mwsslawyers.com
Web:
www.mwsslawyers.com
Richard L. Stacey ("Rick") is a tenacious trial lawyer and a founding member of the firm. He specializes in complex commercial litigation disputes, with an emphasis in construction and real estate matters.
Rick has obtained damage awards in bench trials, jury trials and arbitrations on behalf of his clients totaling more than $45 million during the course of his career. His expertise in drafting and negotiating construction and other contracts has made him an internationally recognized expert advisor on contracts for private and public works construction projects including EPC (engineering, procurement and construction), EPCM (engineering, procurement and construction management) and other needs of general contractors, construction managers, subcontractors, suppliers and project owners. Rick's construction expertise has even taken him as far as China to testify as an expert on construction law matters.
Rick is a Martindale-Hubbell "AV" preeminent peer review rated attorney who received his Bachelor of Arts degree, magna cum laude, from Boise State University where he was nominated as a Top 10 Scholar, and his Juris Doctorate with certification in Environmental and Natural Resource Law from the University of Utah S.J. Quinney College of Law.
Rick worked his way through his undergraduate studies in the local construction industry. This project management experience gives him unique practical insight into the industry. Today, Rick maintains strong connections to his lifelong Boise home golfing, mountain biking and fly fishing. Rick particularly loves playing golf with his wife Aleja and their two daughters at Hillcrest Country Club, where he has helped to mentor the junior golf program. Rick is an avid supporter of all things BSU. He serves as a board member on the BSU Alumni Association and acts as its legal counsel providing pro-bono legal representation.
Collectively, the attorneys at McConnell Wagner Sykes + Stacey, PLLC have over 80 years of experience practicing construction law and litigating construction disputes. We have also been recognized as some of the leading construction attorneys in the Northwest. Whether you are a contractor, supplier, owner, surety or developer, you will be represented by attorneys who are completely integrated in construction law and the construction industry.
MWSS+ lawyers are well-versed in all aspects of construction law including:
Experience and familiarity with the Idaho Contractor Registration Act
Bid preparation
Bid protests
Contract drafting, modification, negotiation, and review of construction related documentation and agreements regardless of payment structure (i.e., fixed price, time and material, cost-plus, cost-plus with guaranteed maximum price, unit price agreements, etc.) or the type of project delivery system (i.e., design-bid build, design build, construction management, engineering procurement and construction ("EPC"), engineering procurement and construction management ("EPCM"), joint venture, etc.)
Experience and familiarity with standard form agreements including: AIA (American Institute of Architects), AGC (Associated General Contractors of America), DBIA (Design-Build Institute of America), Consensus Documents, and EJCDC (Engineers Joint Contract Documents Committee)
Project consultation, representation and legal guidance Experience and familiarity with state and federal construction laws and regulations
Default and convenience terminations
Preparation and presentation of REA (requests for equitable adjustment) and other construction claims
Construction Liens and lien foreclosures
State and federal public works disputes
Payment and performance bond claims
Design defect claims
Surety defense and indemnification claims
Construction defect litigation
Warranty disputes
CGL (comprehensive general liability) insurance claims
Professional liability insurance claims
Builder's risk insurance claims
MWSS+ operates locally, statewide in Idaho, nationally and internationally from our Boise law offices.
With over 80 years of combined experience, McConnell Wagner Sykes + Stacey PLLC is an industry leader in providing cost-effective legal advice, solutions, and support in matters of complex business litigation, construction and real estate, as well as employment law.
Our diverse clientele includes owners of established and emerging businesses, construction firms, lenders, property owners, employers, employees and other litigants seeking justice at trial or thru arbitration. Our firm has the knowledge, skill + resolve to win necessary to tackle each of these challenges head-on.
"We engaged MWSS+ to represent us in a legal matter that required expertise with complex commercial litigation. Rick and the team at MWSS+ performed exceptionally well and exceeded our high expectations of them. My partner and I, who are both lawyers with similar such experience in other states, offer the highest recommendation of their professionalism and ability as a legal advocate for such matters."