Robert L. Crewdson
Georgia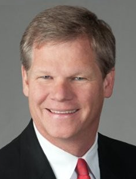 DLA Piper LLP
One Atlantic Center, Suite 280
1201 West Peachtree Street
Atlanta, GE 30309-3450
Tel: +1 404 736 7827

Email:
robert.crewdson@dlapiper.com
Web:
www.dlapiper.com
Robert Crewdson has a national and international practice focusing on the litigation and transactional needs of multi-national and national owners and contractors in the construction industry.
Robert handles significant disputes for owners and contractors across the country and around the world, including mediation, arbitration, and state and federal litigation matters. He has handled major disputes and litigation involving a wide variety of construction projects, including power plants, infrastructure projects, airport expansions, stadiums, mixed-use projects, healthcare facilities, office buildings, multifamily and projects and hotels. These matters have ranged from contractor terminations and extra work claims to delay claims and significant construction defect litigation.
He also advises clients with respect to the preparation of form contract documents, internal contracting and procurement policies, claims avoidance practices and in-house staff training.
Representative Experience:
Counsel to one of the largest energy companies in the world with respect to the construction of power plants in Asia
Counsel to a power company with respect to the termination of a contractor, and arbitration of claims, arising out of a power plant in the Dominican Republic
Counsel to one of the largest baggage handling companies in the world for the construction of one of the largest private air transport facilities in the world
Counsel to two of the top twenty contractors in the nation for litigation in the Southeast United States
Counsel to a major national multi-family developer with respect to the litigation of $100 million in defective work claims in New York
As the cost and complexity of construction continue to dramatically increase, success depends on strategic advice that supports our clients' plans and mitigates risk.
The successful completion of any construction project depends on the quality of the project documents and ensuring that the project is delivered to the required standard, on budget and on time. We are experienced in all sectors of the construction and engineering industry including energy, infrastructure and development. We advise on all manner of procurement methods, from commercial developments to major international, domestic, civil and process engineering and energy projects.
We assist clients in analysing the risk profile of their projects and selecting the best type of delivery method for the project. After selection of the desired construction method, we assist clients in negotiating the contracts.
Disputes are a fact of life in the construction and engineering industry and we help clients avoid them by advising on potential issues at the earliest stages of projects. If a dispute does arise, we have skilled construction lawyers who can manage all of the litigation, arbitration, adjudication and alternative dispute resolution processes.
DLA Piper is a global law firm capable of taking care of the most important legal needs of clients wherever they do business. With offices throughout the Americas, Europe, the Middle East, Africa and Asia Pacific, we represent more clients in a broader range of geographies and practice disciplines than virtually any other law firm in the world.
Our lawyers have wide experience in arbitration, banking, competition and trade, as well as corporate crime and corporate finance. We have strong practices in construction, real estate, employment, energy, hospitality and leisure, insurance, intellectual property, litigation, mergers and acquisitions and have developed key teams in pensions, private equity, tax, and technology.
"Robert Crewdson handles both transaction and litigious construction matters. One client enthuses: "He has a wealth of knowledge in the construction business- he's easy to work with, accessible and responsive."