Scott Powers
Utah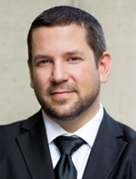 Snow Christensen & Martineau
10 Exchange Place
11th Floor
Salt Lake City, Utah 84111
Tel: 801.322.9164

Email:
scp@scmlaw.com
Web:
www.scmlaw.com
Scott is a partner with the law firm of Snow Christensen & Martineau and currently heads the firm's Construction Industry Practice Group. Scott Powers' practice involves a broad range of construction-related services, from transactional consultation and assistance during the initial planning/contracting stage through post-completion dispute resolution and litigation.
Scott is licensed in Utah, Idaho, and Nevada and has worked with contractors and sureties in forming contracts and resolving disputes across the Intermountain West.  He has successfully represented clients in a wide variety of legal matters including contract negotiations, contract disputes, defect claims, surety bond claims, mechanics lien claims, insurance litigation, general liability claims, catastrophic injury claims, and class action lawsuits.
Prior to and during Scott's graduate and undergraduate studies, he worked in the construction industry.  His experience working for multiple contractors, including union and non-union electrical contractors, commercial landscaping companies, and systems integration companies, provides insider expertise and knowledge to his construction litigation practice and allows him to understand the unique needs of these industry clients.
Scott is a sought-after speaker and author on construction issues and is a regular presenter at SCM's annual Tort and Insurance Seminar and the Western States Surety Conference. He received the Horizon Award from the Utah Defense Lawyers Association, is rated by Martindale-Hubbell® Peer Review as AV® Preeminent™, is recognized as a Super Lawyer by Super Lawyers Magazine, and is honored as a Utah Legal Elite by Utah Business Magazine.
SCM was founded in 1886, ten years before Utah became a state.  We have over a century of solid experience in trials and litigation.  We also offer a premier transactional practice. Over the years, we have evolved steadily and purposefully to meet the changing needs of our clients and their markets. Today, we serve many of Utah's most vital and prominent businesses and public entities, some of which have been our loyal clients for more than 50 years.  We take the time to understand our clients' businesses and industries—and to provide customized and innovative solutions that meet their business, personal, and legal needs.
Our unusual ratio of shareholders to associates guarantees senior-level attention to any legal matter.  Our paralegal-to-attorney ratio is higher than that of many other law firms. By relying on paralegals to handle the more routine aspects of trials, litigation, and business transactions, we are able to control costs for our clients.
SCM's commitment to the practice of law has remained steadfast for over 130 years.  This singular focus benefits clients in Utah, throughout the Intermountain West and beyond.
We help clients avoid unnecessary litigation and project complications by proactively addressing common construction law related issues, and seeking swift resolution when disputes arise.
Utah's strong economy continues to feed one of the most robust construction sectors in the nation. Fueled primarily by increasing demand for industrial and commercial space, the Utah construction industry is experiencing its most significant growth since the Great Recession.
Attorneys in both our Salt Lake City and St. George, Utah offices represent owners, contractors, subcontractors, government agencies, lenders, and sureties in a broad range of construction matters.
Construction Contracts
Well-developed contracts are key to the success of any construction project. We draft the full spectrum of construction-related contracts, such as design-build, architect-engineer, construction management contracts, and all related subcontract agreements. We also litigate contract disputes such as delays, construction defect, and others.
Employment
We offer a full range of employment law services to our construction clients. These include the standard employment issues along with those services that are particularly unique for the construction industry. We handle citations issued by state and federal safety authorities, represent construction employers in day-to-day employment and workers' compensation challenges, as well as more serious claims, including serious injury and death.
Insurance
Insurance is a critical part of protecting the investment in a construction project. We assist clients in obtaining and reviewing key insurance policies relating to the construction phase. These include liability, builder's risk, hold harmless agreements, surety bonds, and flood insurance. We defend claims that arise under these policies including construction defect claims and more.
Since 1994, we have been a consistent co-sponsor of the annual Western States Surety Conference. We routinely work with several leading bond sureties.
Disputes and Litigation
When a dispute arises, our construction lawyers are highly experienced in handling the full range of construction-related disputes including performance bond claims on construction defaults; negotiation with owners, completion contractors, subcontractors, and defaulting principals; preparation and enforcement of take-over or completion agreements and all collateral documents; payment bond claims, bankruptcy claims and work-out agreements; and pursuit and enforcement of indemnity rights, subrogation, salvage, and related third-party recovery claims.
We also represent clients in mediation, arbitration, litigation, and at trial when necessary to resolve construction claims and disputes. We often work collaboratively with our firm's insurance, water law, natural resources, and product liability lawyers.