Stan Bachman
Kansas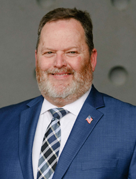 Morefield Speicher Bachman, LC
11814 W. 135th Street
Overland Park
KS 66221
Tel: 913-839-2808

Email:
info@msblawkc.com
Web:
www.msblawkc.com
Attorney and founding member Stan Bachman represents businesses and individuals in all areas of business law and litigation, focusing in construction law.
Stan has extensive experience helping contractors, subcontractors and suppliers resolve disputes. He understands and appreciates construction industry clients because he's "been there, done that" as a Kansas City commercial general contractor and business owner for 25 years before becoming a lawyer.
He will help you with all aspects of your construction business including business formation, contract drafting and negotiations, mediation and arbitration, litigating claims, and managing  relationships between contractors, subcontractors, and suppliers. Stan provides full-service construction law services to individuals and businesses in Missouri and Kansas.
After earning his Bachelor of Science Degree in Construction Science from Kansas State University, he went to work for J.E. Dunn Construction Company in Kansas City starting out as an onsite project engineer and then estimator and project manager. While working at J.E. Dunn, Stan earned his Master of Business Administration Degree from Rockhurst University. Stan eventually joined Walton Construction where he served as Vice President of Operations. Eventually Stan left Walton to form his own company, which he successfully ran for 18 years before finding himself called to go back to law school and enter the practice of law.
Professional Affiliations and Honors:
American Bar Association (ABA)
Kansas Bar Association
Kansas City Metropolitan Bar Association (KCMBA)
American Subcontractor's Association – Kansas City Chapter (KCASA)
Johnson County Bar Association
Super Lawyer Status 2015-present
Fellow of The Construction Lawyers Society of America 2018-present
Education:
Bachelor of Science in Construction Science, Kansas State University, Manhattan, KS
Master Business Administration, Rockhurst University, Kansas City, MO
Construction contract drafting, review, counsel and negotiation
Extra work and change orders
Collections counsel and negotiation
Construction Litigation
Mechanic's Liens and Subcontractor's Liens
Mediation and arbitration
Settlement Negotiations
Prevailing Wage/Davis-Bacon Compliance and Defense
Collective Bargaining/Union Issues
General Employment Matters
General Business and Corporate Counsel
Registered Agent Services (KS)
We represent individuals and businesses in cases involving personal injuries, wrongful death, business disputes, breach of contract, fraud, construction disputes, motor vehicle and trucking litigation, and general business law.
We built Morefield Speicher Bachman LC on the bedrock principles of integrity, hard work, excellence, stewardship, and service to others. We apply those principles in every aspect of our law practice including representing clients, operating our law firm, mentoring and managing our staff, and serving our community.
Our lawyers are licensed to practice law in Kansas and Missouri and frequently represent clients in Kansas City and surrounding communities including Independence, Blue Springs, Lee's Summit, Liberty, St. Joseph, and Joplin on the Missouri side and Overland Park, Leawood, Leavenworth, Olathe, Lawrence, Topeka, Emporia, and Wichita on the Kansas side.