Stevan J. Pardo
Florida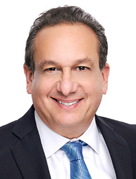 Pardo Jackson Gainsburg, PL
200 SE 1st Street
Suite 700
Miami, Florida 33131
Tel: 305.358.1001

Email:
spardo@pardojackson.com
Web:
www.pardojackson.com
Stevan Pardo is a leading authority on Florida construction law. During his more than 30 years as a construction litigator, Stevan has represented companies involved in virtually all aspects of the construction industry including owners, contractors, design professionals, subcontractors, sureties, and insurers.
His legal representations have included delay and defect claims arising out of commercial and residential, high-rise residential, hospitality and resorts, multifamily, retail, and office construction projects.
Stevan's clients rely on him to advise them on all aspects of the delivery of construction and engineering projects, from procurement and the drafting and negotiation of contracts to contract administration, the avoidance and resolution of disputes, and insurance matters.
He has developed an impressive track record representing developers and investors in multimillion-dollar real property transactions, including purchases and sales, joint ventures, and residential and commercial development.
Stevan brings a unique perspective to the real estate side of his practice because of his 20 years of personal experience as a real estate developer and a hotel owner, builder, and operator. His own experience handling complex construction has given him deep insight into the world of construction and renovation and has served to enhance the legal advice he provides to his clients.
As a result of his practical knowledge, Stevan is well-versed in both the business impacts and legal aspects of his clients' construction endeavors. His real-world experience has helped Stevan to become a go-to attorney when negotiating construction contracts in Florida and across the country. Stevan's distinctive business background also has given him a unique ability to troubleshoot difficult projects for clients before they devolve into full-blown disputes, and to craft business solutions to his clients' construction project issues.  When necessary, however, Stevan brings extensive trial experience in representing clients before the Florida courts, federal courts, mediators, arbitration panels, and appellate courts.
Other key areas of Stevan's expertise include working with franchisors and franchisees, management companies, vendors, and insurers. Drawing from his real-life experience, Stevan provides his clients with insight into the business aspects of a legal decision and the legal effects of a business decision involving construction projects.
Prior to launching his law firm, Stevan, an AV-rated lawyer, was a partner and leader of the construction litigation department of Greenberg Traurig, where he practiced law for more than a decade.
One of the foremost firms in construction law in South Florida, Pardo Jackson Gainsburg's attorneys not only have expertise in construction law, but also have the advantage of in-the-trenches experience having owned and operated numerous developments and other projects.
Pardo Jackson Gainsburg serves a diverse client base in the construction industry, including owners, developers, contractors, subcontractors, suppliers, engineers and architects. Our clients are involved in all types of projects, including public, private, commercial and industrial.
We believe in the importance of playing a proactive role in assisting clients from the inception to the delivery of construction projects by helping them to anticipate and promptly address those issues that can derail a completion deadline, threaten a project's profitability, leave businesses uncompensated for their services or have long-lasting effects on the quality of a project. These problems frequently include construction defects and delay, construction liens and foreclosures, project finance issues and insurance claims, as well as statutory compliance.
Because construction litigation often involves complex insurance issues arising out of the various policies typically involved in a construction project, it's imperative that you have a team of knowledgeable and experienced attorneys such as those at Pardo Jackson Gainsburg.
Our attorneys assist clients in obtaining necessary licenses and in appearing before various administrative boards. We also draft construction and equipment supply agreements, help clients obtain effective, yet cost-conscious insurance, and counsel clients on day-to-day project management, as well as the coordination of financing and construction requirements.
Our knowledge of construction law is so well-respected that we have been hired by other law firms to serve as expert witnesses in construction cases. The firm's attorneys also have experience as mediators and arbitrators in construction disputes and frequently lecture on a wide range of topics to members of the construction industry and to other lawyers.
Our practice covers all aspects of construction law including:
Negotiation and Drafting of Construction Contracts
Contractual and Statutory Compliance
Claim Recognition and Defense
Bond Issues
Construction Liens (Perfection, Foreclosure, and Defense)
Defect and Delay Litigation
Construction-related Litigation, Arbitration, Appeals
Insurance Coverage and Defense Analysis in Construction Law Matters
When it comes to understanding the construction landscape, you can be sure that the attorneys at Pardo Jackson Gainsburg have the experience and know-how to handle all of your construction law needs.
Pardo Jackson Gainsburg, PL is a Miami-based boutique law firm that handles complex business deals and litigation. Our highly qualified team of attorneys specializes in construction and commercial litigation, corporate and financial services, hospitality, real estate and bankruptcy.
Our clients have come to rely on us to help them navigate the complicated world of business by providing results-oriented advice and sophisticated legal representation.
We have extensive experience representing lenders in loan origination and work outs, as well as protecting their rights as creditors in foreclosures, bankruptcies and other litigation.
Our attorneys have helped business leaders understand the ins and outs of mergers and acquisitions, hospitality and real estate transactions, business structuring, real estate development, and construction law.
Pardo Jackson Gainsburg has handled all types of commercial litigation from the initial filing to the appellate phase, presenting cases before state and federal courts. We assist clients in avoiding litigation, but when faced with any type of legal dispute, we deliver a team with experience in complex litigation and a sophisticated understanding of corporate nuances that will help you obtain the best outcome.
Our talented team of attorneys ensures that no key areas are overlooked.
Whether a client is facing a complex transaction, litigation, or already has progressed to the appellate process, Pardo Jackson Gainsburg can provide the highest level of legal representation in a cost-effective manner.