Terrence L. Brennan
Louisiana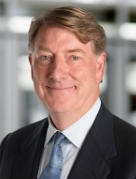 Deutsch Kerrigan LLP
755 Magazine Street
New Orleans
LA 70130
Tel: 504 593 0605

Email:
tbrennan@deutschkerrigan.com
Web:
www.deutschkerrigan.com
Terrence L. Brennan defends clients faced with complex construction issues and claims. With a deep knowledge of the construction industry, he provides clients with timely advice to recognize the problem quickly, address it, and resolve it by using practical solutions.
Drawing on his experience as an architect, Terry serves as a valuable resource to construction clients facing malpractice claims.  His ability to read a set of plans, relate and speak the same language as the people he represents allows problems to be addressed quickly and typically leads to a faster resolution.  When faced with a professional liability claim, he aggressively represents his architect, engineer and surveyor clients as an effective, efficient and tough construction litigator with hopes to find the most cost-effective solution.
Maintaining a cost conscious and efficient practice, Terry has extensive experience in alternative dispute resolutions methods and procedures. He also advises clients on non-litigation matters such as review of contracts and loss prevention, trying to minimize risk for clients and avoid litigation.
Mr. Brennan has authored or co-authored many construction related publications throughout his career. He has also submitted papers and been a featured speaker at seminars and programs sponsored by several organizations and associations, including the Construction Specifications Institute, the Associated General Contractors, Associated Builders and Contractors, the Louisiana AIA, the New Orleans Chapter of the AIA and the Greater New Orleans Business Roundtable.
Deutsch Kerrigan's construction attorneys represent participants in the construction industry including contractors and subcontractors, but also material suppliers, architects, engineers, owners, developers, banks, sureties and insurance companies. Construction litigation lawsuits include a variety of claims, although most are grounded in breach of contract, negligence and/or professional negligence.
For the past several years, the firm and several attorneys in the Construction Department have received recognition from clients and peers in Chambers USA for the strength and depth of our representation in the area of construction litigation.
Types of Construction Law Litigation Claims We Defend:
Architect and design professionals' errors and omissions
Bid disputes
Contract Disputes Act claims
Delay damages claims
Discrimination claims arising under Title III of the Americans with Disabilities Act
Miller Act claims
Mold claims
Personal injury and property damage claims allegedly resulting from the construction process or design error
Deutsch Kerrigan's construction attorneys are trained in architecture or engineering and provide an invaluable level of experience to our clients when facing construction claims.  Whether negotiating a construction contract or litigating a construction dispute, our construction lawyers are knowledgeable counselors dedicated to providing the most cost-effective solution for our clients.
Founded in New Orleans in 1926 by Eberhard Deutsch and Emmett Kerrigan, Deutsch Kerrigan LLP is built on the foundation that we are problem-solvers, applying enduring principles of craft to serve clients effectively and efficiently.  With over 70 trial attorneys and a substantial support staff, we apply our legal and support resources carefully to most effectively meet the needs of our clients.
We represent companies ranging in size from Fortune 500 companies to small, emerging businesses, and individuals in industries including manufacturers, insurance companies, contractors, real estate developers, financial institutions, airline companies, architects and engineers, oil and gas exploration and dredging companies, and marine service businesses.
Deutsch Kerrigan views the task of resolving a legal problem as a partnership between the client and its outside counsel. Our goal is to work closely with each client to provide high quality, effective legal service which exceeds the client's expectations. When faced with a particular problem, we combine our knowledge and familiarity with the law, agency, court or other tribunals to craft a strategy that strives to meet our clients' goals.
Using a sensible approach to litigation, we help our clients resolve disputes by balancing desired business outcomes with what is smart economically.  We're relentless about moving cases forward to keep your case in the "red zone" where matters get resolved and cases don't collect dust.
"Fantastic lawyer" Terrence Brennan has vast experience handling complex construction claims for a variety of design professionals. One client comments: "He is an experienced professional and dedicated attorney who takes clients' cases as his own." His clients also appreciate the knowledge he draws from his architectural background.