Terrance M. Revere
Hawaii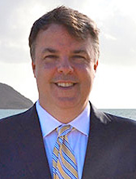 Revere & Associates LLLC
970 N. Kalaheo Avenue
Suite A301
Kailua, HI. 96734
Tel: (808) 791-9550

Email:
terry@revereandassociates.com
Web:
www.revereandassociates.com
The founder of Revere & Associates LLC, Terrance M. Revere has worked on thousands of cases in his twenty plus years in practice including cases involving construction law, personal injury, insurance, aviation, business litigation and class actions. He specializes in condominium and community association law (representing both Associations and homeowners), especially in areas involving construction defects, developer issues, and neighbor versus neighbor and owner versus board disputes.
Mr. Revere moved to Hawaii in the 1980s and attended Chaminade University as an undergraduate. After obtaining a Bachelor of Arts in 1989, he enrolled at the University of Hawaii at Manoa William S. Richardson School of Law and was awarded his Juris Doctor in 1992.
Mr. Revere provides representation to clients throughout the state of Hawaii, he is also admitted to practice before the U.S. District Court for the District of Hawaii and has been called in to consult on cases in several states and in the United Kingdom. After his Clerkship at the Hawaii Supreme Court with Justice Steven Levinson, he joined the law firm of Love & Yamamoto as an associate. He became a partner of the firm that became known as Motooka Yamamoto and Revere before founding his own firm.
In one notable state court case that was settled in 2013, Mr. Revere represented the purchasers of a condominium on the island of Molokai who claimed that they had been the subject of death threats and other forms of retaliation after complaining for several years about misconduct on the part of the condominium association and its board of directors, among other parties. In their lawsuit, the plaintiffs claimed intentional infliction of emotional distress, conspiracy, negligence, and violations of state condominium law. After the jury awarded them $3.9 million in damages, the defendants appealed, and the verdict was set aside. During the new trial, Mr. Revere was able to obtain a settlement in excess of $1 million for his clients.
At Revere & Associates LLLC, we believe in the pursuit of justice. Using our various talents, we work as a team and strive for excellence in service to our clients with results in an efficient and cost effective manner.
We believe that our clients should feel welcomed, comfortable and cared for by providing them with a friendly, collaborative and a personal experience. We work zealously for our clients by taking a genuine interest in their situation, understanding their needs and objectives and obtaining results which meets their expectations.
Through diligent attention, hard work and perseverance we reach our goals. The success of our work is measured by the satisfaction of our clients.
"Perhaps one of the best attorneys I have ever come across. Highly professional and reliable"